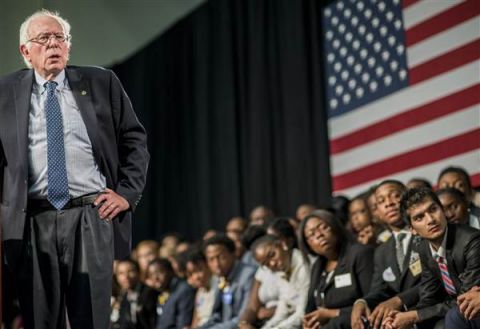 VIDEO Discussion: US Senator and Presidential Candidate, Bernie Sanders, is taking his campaign message directly to African-American college students at HBCUs
Okay Hillary, feel the Bern. Senator Bernie Sanders is taking his message of income inequality and criminal justice reform directly to a critical voting bloc that he hopes will embrace his presidential candidacy: Black college students.
To win the South Carolina primary on February 27, 2016, a primary that Hillary Clinton lost to Barack Obama in 2008, and to win over black voters in upcoming presidential contests, Sanders, the self-described socialist candidate, is forging ahead with a brand new strategy: touring Historically Black Colleges and Universities (HBCUs) and talking face-to-face with black college students.
The HBCU tour kicked off at South Carolina State University on January 14, just days before the presidential debate in Charleston and six weeks before South Carolina's crucial Democratic primary in February--and the year's first contest in the South.