QUICK TAKES: Patti LaBelle, Kirk Franklin, Demetrius Shipp Jr. and more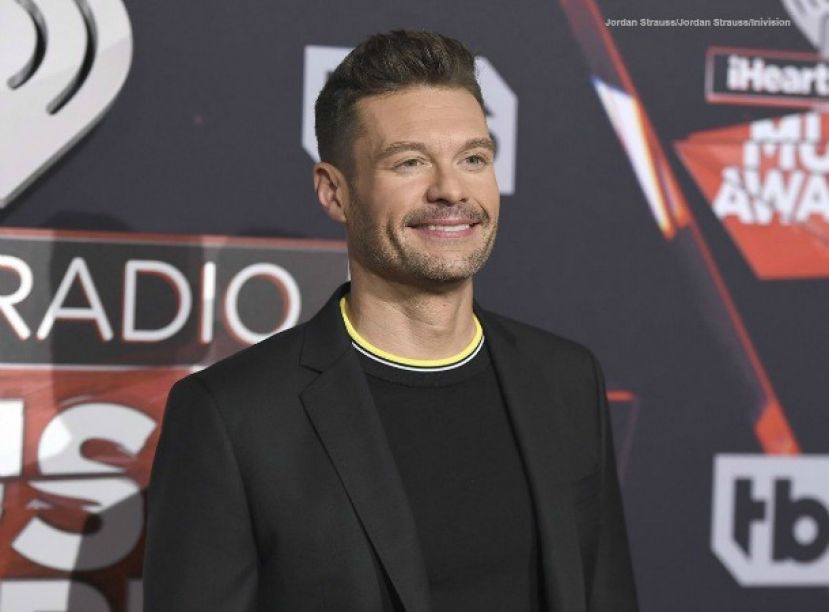 Photo Credit: JORDAN STRAUSS/JORDAN STRAUSS/INVISION/AP
Ryan Seacrest reportedly not happy with the financial deal on the table to host American Idol
VIDEO: What's The 411 QUICK TAKES: Ryan Seacrest reportedly not happy with the monetary offer from American Idol; Khloe Kardashian facing a lawsuit
The National Museum of African-American Music celebrated Black Music Month with the 2017 My Music Matters: A Celebration of Legends Luncheon. The banquet, held at City Winery in Nashville, was hosted by David Mann and featured honorees Patti LaBelle, Teddy Riley, Kirk Franklin, and David Porter.
Actor Demetrius Shipp Jr. has everyone doing double takes. Shipp is playing the legendary rapper Tupac in the upcoming movie, All Eyez on Me. Looking at Demetrius Shipp, no wonder people are saying Tupac is still alive.
Ryan Seacrest has yet to sign on to host American Idol after he reportedly said he would do so. It turns out that Seacrest is fuming that Katy Perry will be paid more than him to be a judge on the show when he built American Idol.
Singer Ray J said his sister, singer/actress Brandy, is fine; she was suffering from exhaustion when she was recently taken off a plane by ambulance to go to a nearby hospital in Los Angeles.
Three-Time Grammy Award-Winner MAXWELL is the Brand Ambassador of HUE For Every Man. The founders of HUE, Jessica Estrada, and Kyle Frazier chose to partner with Maxwell not only to represent their brand but also as a partner in the company because he embodies all of the qualities and values the brand stands for: successful, fashionable, well-groomed, traditional and most importantly philanthropic.
 
Designer Destiney Bleu, the woman behind dbleudazzled, which specializes in custom crystallized clothing, says Khloe Kardashian ripped off her work.
The website, YBF.COM, is reporting that First Lady Melania Trump has been romantically linked to a Tiffany executive for well over a year. And, that #45 knows the deal and agreed that Melania could get a divorce if he lost the election. Perhaps, this explains another reason for Melania staying behind in NYC, why she doesn't like PDA with #45, and why they both met with Cardinal Dolan at St. Patrick's Cathedral just prior to the election.