On The Carpet: Lifetime Television for Aaliyah Biopic Casting Debacle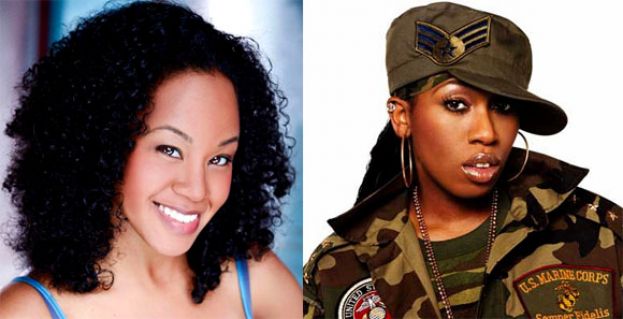 Photo: BlackFilm.com
Side-by-Side photo of Chattrisse Dolabaille (left) who will play Missy Elliott on the right.
Jacinda Motton, aka Ms. Fashionista J, What's The 411 host and fashion/style reporter, is calling Lifetime Television on the carpet for its missteps in casting actors for the Aaliyah biopic.
Lifetime Television has created another uproar by casting Canadian singer and dancer Chattrisse Dolabaille to play Missy Elliott while So You Think You Can Dance Canada alum Izaak Smith has been chosen to play Timbaland.
The production has been wrought with casting issues. Former Disney star Zendaya Coleman dropped out of playing Aaliyah amidst a storm of criticism primarily because Coleman's complexion was too light to play Aaliyah.
Actress Alexandra Shipp will now play Aaliyah. Shipp is best known for her role as KT Rush on the Nickelodeon show House of Anubis. She has also appeared on Alvin and the Chipmunks: The Squeakquel, Switched at Birth, and Victorious.