Cassie Finally Calls it Quits with Diddy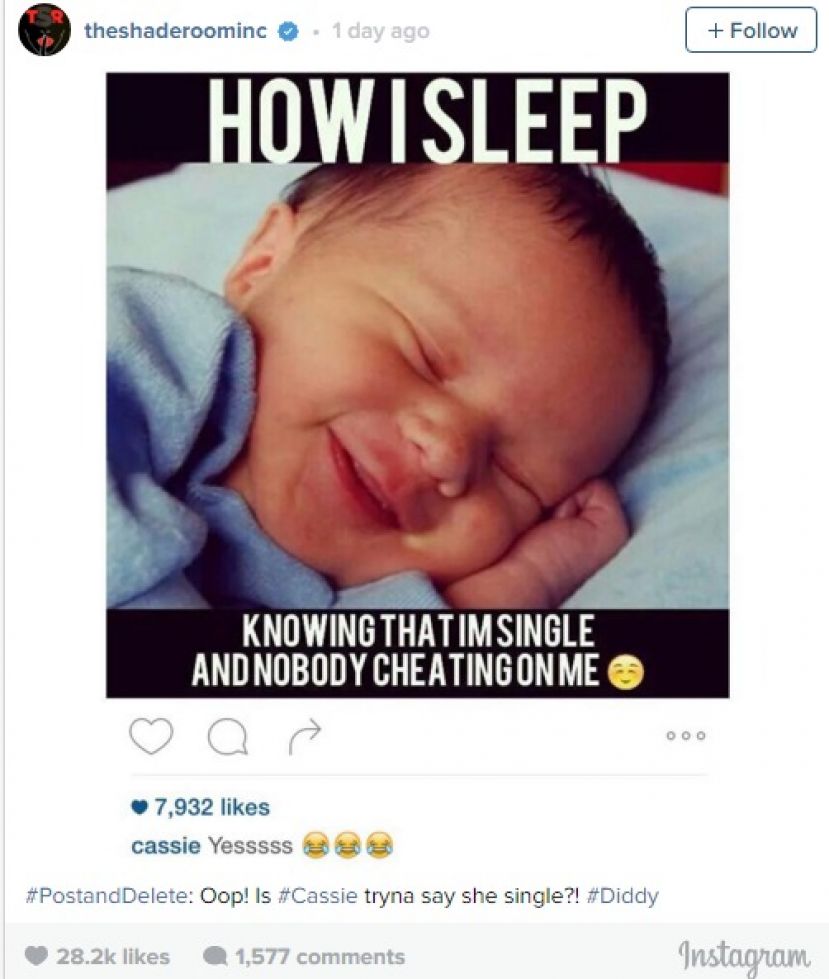 Cassie Ventura breakup Instagram post
VIDEO DISCUSSION: Tired of "cheating," Cassie decides enough is enough and moves on from Sean "Diddy" Combs
Well- everybody knows- I likes me some Puffy aka Sean "Diddy" Combs. Well, there are reports that Cassie Ventura, his girlfriend of 7 years, has called it quits! You probably remember Cassie from his 3AM launch.
According to perezhilton.com, Cassie posted on Instagram: a photo of a child sleeping with a comment: "How I sleep knowing that I'm single and nobody cheating on me."
Also, gossip blog LoveBScott is reporting that Cassie is upset with Diddy taking Gina Huynh and her friends around the country. LoveBSott is also saying that Diddy is getting cozy with his VP-Ericka Pittman, but Ericka says, girl bye! We know the Ericka Pittman report isn't true.

Onika McLean is president of Lexington Development Group and a co-host and assistant producer of What's The 411, where she focuses on the intersection of entertainment, pop culture, and politics. As president of Lexington Development Group, she helps small businesses to amplify their voices.
When Onika is not working, she enjoys sitting on the deck of her house on moonlit evenings with a glass of wine in her hand.
#AskOnika