What's The 411 Episode 60: LeBron James, Rihanna, Rosie Perez, Serena Williams, Drake, Ariana Grande, and more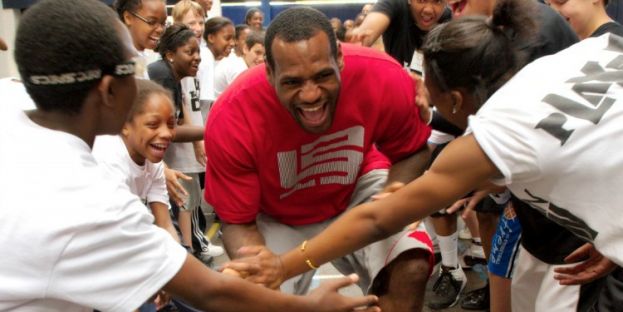 Photo: askmen.com
LeBron James has partnered with the University of Akron to provide a guaranteed four-year scholarship to the school for students in James' I Promise program who qualify.
What's The 411 Introduces the Caribbean Corner
In this episode of What's The 411, the panel of hosts Glenn Gilliam and Kizzy Cox and correspondents Courtney Rashon, Essence Semaj, and Onika McLean are talking about:
LeBron James is setting up a college scholarship fund with the University of Akron
Rihanna is shooting down rumors perpetrated by TMZ that she may be dating Matt Barnes of Memphis Grizzlies
Rosie Perez checked out of The View after being forced to apologize to Kelly Osbourne after she corrected Kelly for a comment Kelly made that could be perceived as racist.
Tennis star Serena Williams and Drake being spotted having dinner together in London
Ariana Grande's Twitter fans going after Wendy Williams because Wendy made a comment about how old Ariana looks
Rapper The Game has a new reality TV show, She's Got Game on VH1 and ironically one of the former contestants is accusing The Game of sexual assault.
Former drug kingpin Sophia Eggleston is suing Fox and EMPIRE show creators Lee Daniels and Danny Strong for $300 million because Eggleston says the character Cookie Lyon is based on her life
Courtney Rashon will help you transition your summer makeup to fall and Essence Semaj tells you how yoga helps your spirit
We also introduce our first installment of Caribbean Corner, a segment that focuses on the Caribbean or news coming out of the Caribbean and the Caribbean Diaspora.
and so much more...