What's The 411 Episode 96: Beyonce's Lemonade Now a College Level Course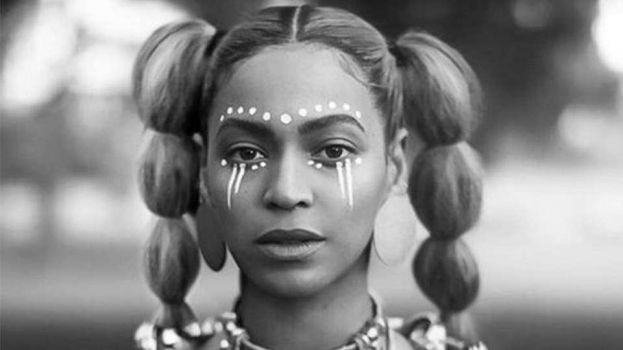 Beyonce. Lemonade
Alicia Keys' "No Makeup" gets push back, Mary J. Blige goes off on Twitter, Janet Jackson Pregnancy Update and more
In this episode of What's The 411 recorded on October 4, 2016, the panel of Kizzy Cox, Onika McLean, and Sydney Wayman talked about:
Students at The University of Texas at San Antonio can sign up for a class called Black Women, Beyoncé & Popular Culture.
The Schomburg Center for Research in Black Culture in Harlem is celebrating a year-long exhibit and events to commemorate the Black Power movement. The Black Power 50 exhibit and programs run through June 2017.
Maven, a car sharing service offered by General Motors, has begun rolling out one-way car sharing for its members in Ann Arbor and Detroit, letting users pick up vehicles and use them to get between Ann Arbor and the University of Michigan, and between Detroit and the Detroit Metro airport.
So, for all you naysayers out there, pop star Janet Jackson really looks pregnant. Janet Jackson is 50-years-old and is expecting her first child with husband Wissam Al Mana.
WHAT'S POPPIN
Kim Kardashian was robbed in Paris. She "was held up at gunpoint...by two armed masked men dressed as police officers," as she stayed in the apartment Kanye owns in Paris, her rep told E! News.
Singer Alicia Keys who is a coach on NBC's The Voice, is getting some pushback from viewers about her stand on no make-up?
Snapchat changed its name to Snap, Inc. and it is calling itself a camera company. Snap just introduced Spectacles, $130 eyeglasses designed to let you record 10 seconds of video at a time and sync it to your phone to post on Snapchat.
Singer Mary J. Blige recorded a commercial to promote her interview with Democratic presidential candidate Hillary Clinton for a new Apple Music segment "The 411". The promo showed the Grammy-winner awkwardly serenading Hillary Clinton with a song about police violence. The Twitterverse went berserk with all kinds of jokes and memes.
The 411 Social Media Team of Nicole Okeke and Jasmine Blake talked about the comments acknowledging the birthdays of LisaRaye, Will Smith, and Kevin Durant. They also congratulated comedian Kevin Hart on his status as the highest paid comedian.
Interviews:
What's The 411 Art and Culture editor, Luvon Roberson, interviewed actors Sean C. Turner and Douglas Wade, who will be performing in the Black Spectrum Theatre's production of August Wilson's play, Two Trains Running on November 4 - 20, 2016.
Kizzy Cox interviewed apparel and jewelry designer, Lisette Ffolkes, regarding her first Jam and Rico jewelry collection.