Michael J. Feeney Presides Over Successful NYABJ Gala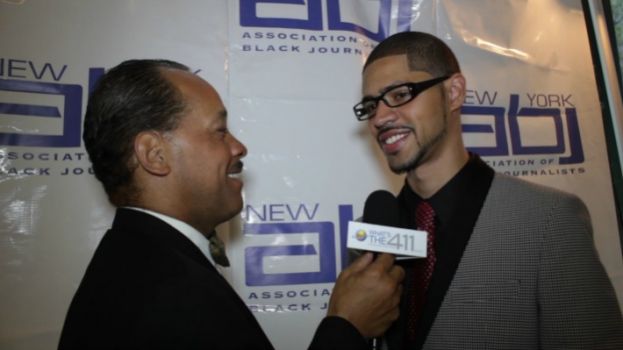 Photo Credit: Alexis Williams/What's The 411 Networks
NYABJ President Michael J. Feeney talking with What's The 411TV host Andrew Rosario
VIDEO: Feeney elated that his first NYABJ gala is successful and will provide resources for NYABJ's initiatives; Robert J. Naylor, Jr. and Gil Noble honored
What's The 411's correspondent, Andrew Rosario, checks in with NY Daily News Reporter and New York Association of Black Journalists President Michael J. Feeney at the NYABJ annual gala.
Mr. Feeney talks about the revitalization of NYABJ by providing more programs for its members, internship opportunities for students, and through the extension of scholarships for aspiring minority journalists.
Additionally, NYABJ was proud to present a Lifetime Achievement Award to veteran journalist Robert J. Naylor, Jr. and a posthumous award to the late Gil Noble, a legendary veteran journalist who was a staple at WABC-TV News with his weekly news commentary show, Like It Is.