Prince, Lenny Kravitz and Other Music's Greats Coming to a Book Near You
There are several books about music's greatest wonders coming out this autumn. Some of the books, we think you will want to know about are: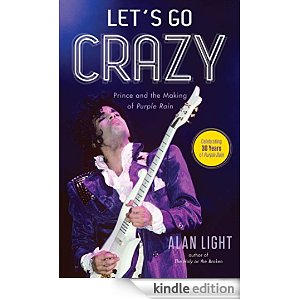 Let's Go Crazy: Prince and the Making of Purple Rain by Alan Light
Are you a Prince fan or know a Prince fan?
If so, then you may want to put Let's Go Crazy: Prince and the Making of Purple Rain on your holiday shopping list.
Purple Rain is a song, an album, and a film—each one a commercial success and cultural milestone. How did this semi-autobiographical musical masterpiece that blurred R&B, pop, dance, and rock sounds come to alter the recording landscape and become an enduring touchstone for successive generations of fans? For the answer, check out Let's Go Crazy: Prince and the Making of Purple Rain by Alan Light, an acclaimed music journalist and former senior editor of Rolling Stone; due out in December 2014.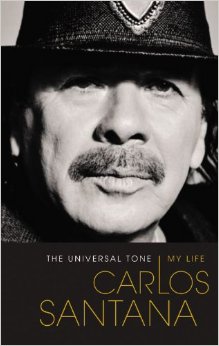 The Universal Tone: My Life by Carlos Santana
Legendary guitarist Carlos Santana is one of those rare artists whose music has an immense reach within the mainstream from '60s classic rock (the Abraxas album) to '90s commercial pop (the multiplatinum Supernatural).
In 1967 in San Francisco, just a few weeks after the Summer of Love, a young Mexican guitarist took the stage at the Fillmore Auditorium and played a blistering solo that announced the arrival of a prodigious musical talent. Two years later -- after he played a historic set at Woodstock -- the world came to know the name Carlos Santana, his sensual and instantly recognizable guitar sound, and the legendary band that blended electric blues, psychedelic rock, Latin rhythms, and modern jazz, and that still bears his name.
Carlos Santana documents his rise as one of rock's great guitarists and career highs in this forthcoming book, The Universal Tone: My Life, due out in November 2014.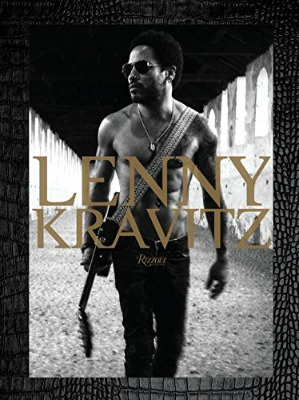 Lenny Kravitz by Lenny Kravitz (with Anthony DeCurtis, Pharrell Williams and Marla Hamburg Kennedy)
Lenny Kravitz is the quintessential rock god: he has musical chops, glamorous style, and sex appeal for miles. Kravitz's talents as a writer, producer, actor, and multi-instrumentalist are without question: he has won four consecutive Grammy Awards, setting a record for the most wins in the "Best Male Rock Vocal Performance" category, has sold more than thirty-eight million albums worldwide, and remains always in the public eye by appearing in blockbuster films.
This book, Lenny Kravitz, includes photographs spanning Kravitz's time in the public eye, from his earliest days kicking around in New York City in the 1980s to traveling the world; from shots of Lenny composing in hotel rooms to performing in front of massive crowds; and from fashion shoots to intimate personal settings.
A visual celebration of one of rock's sexiest, most magnetic stars, Lenny Kravitz, includes a conversation with Pharrell Williams. Lenny Kravitz illustrates the raw sensual power that has captivated his fans all over the world.
In stores and on Amazon now.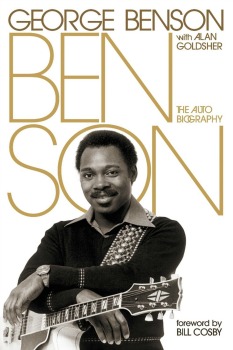 Benson: The Autobiography by George Benson with Alan Goldsher

Over the course of his fifty-year career, George Benson has performed for hundreds of millions of fans around the world, received 10 Grammy Awards, and recorded with some of the most revered musicians of his era. In 2011, he earned a National Endowment of the Arts Jazz Masters Award. And he has finally decided to tell his story.
An open and truthful storyteller, Benson discusses in Benson: The Autobiography, his near-arrest for domestic abuse, the tragic illnesses that afflicted his family, the secret lives of his musical cohorts, and racism's effect on his life and art. His long-awaited book allows readers to meet one of the most beloved, prolific, and bestselling musicians of any era.
In stores and on Amazon now.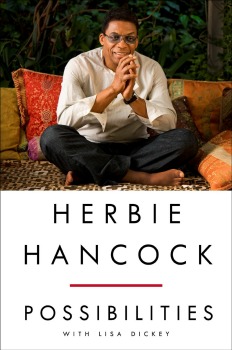 Herbie Hancock: Possibilities by Herbie Hancock with Lisa Dickey

In Herbie Hancock: Possibilities, the legendary jazz musician and composer reflects on a life and a thriving career that has spanned seven decades. A true innovator, Herbie Hancock has had an enormous influence on both acoustic and electric jazz, R&B and hip-hop, with his ongoing exploration of different musical genres, winning fourteen Grammy awards along the way.
From his beginnings as a child prodigy to his work in Miles Davis's second great quintet; from his innovations as the leader of his own groundbreaking sextet to his collaborations with everyone from Wayne Shorter to Joni Mitchell and Stevie Wonder; Herbie Hancock: Possibilities reveals the method behind Hancock's undeniable musical genius.
Hancock shares his musical influences, colorful behind-the-scenes stories, his long and happy marriage, and how Buddhism inspires him creatively and personally. Honest, enlightening, and as electrifyingly vital as the man who wrote it, Herbie Hancock: Possibilities promises to be an invaluable contribution to jazz literature and a must-read for fans and music lovers.
In stores and on Amazon now.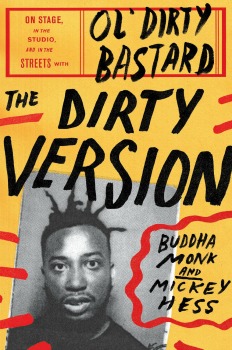 The Dirty Version: On Stage, In the Studio, and in the Streets with Ol' Dirty Bastard by Buddha Monk and Mickey Hess

On the tenth anniversary of his death, The Dirty Version is the first biography of hip hop superstar and founding member of the Wu-Tang Clan, Ol' Dirty Bastard, to be written by someone from his inner circle: his right-hand man and best friend, Buddha Monk.
Ol' Dirty Bastard rocketed to fame with the Wu-Tang Clan, the raucous and renegade group that altered the world of hip hop forever. ODB was one of the Clan's wildest icons and most inventive performers, and when he died of an overdose in 2004 at the age of thirty-five, millions of fans mourned the loss. ODB lives on in epic proportions and his antics are legend: he once picked up his welfare check in a limousine; lifted a burning car off a four-year-old girl in Brooklyn; stole a fifty-dollar pair of sneakers on tour at the peak of his success. Many have questioned whether his stunts were carefully calculated or the result of paranoia and mental instability.
Now, Dirty's friend since childhood, Buddha Monk, a Wu-Tang collaborator on stage and in the studio, reveals the truth about the complex and talented performer. From their days together on the streets of Brooklyn to the meteoric rise of Wu-Tang's star, from bouts in prison to court-mandated rehab, from Dirty's favorite kind of pizza to his struggles with fame and success, Buddha tells the real story—The Dirty Version—of the legendary rapper.
The Dirty Version: On Stage, In the Studio, and in the Streets with Ol' Dirty Bastard is in stores and on Amazon in November 2014.