Times Square Hero Duane Jackson Launches New Book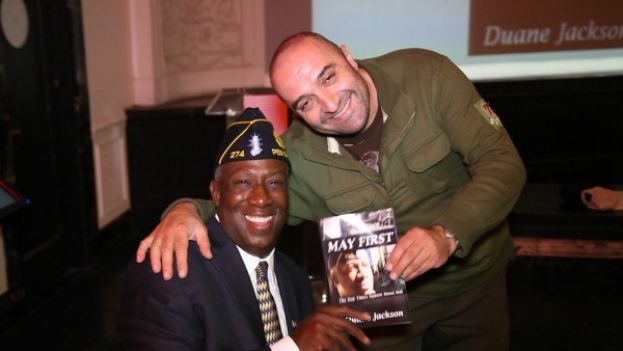 Photo Credit: Alexis Williams/What's The 411 Networks
Duane Jackson (left) at his book signing party for his new book, MAY FIRST
VIDEO: Conversation with Times Square Hero, Duane Jackson, about new book, MAY FIRST
What's The 411 correspondent, Anisha Robertson, attended the book party hosted by the Times Square Alliance for Times Square Hero, Duane Jackson.
Mr. Jackson's new book, MAY FIRST, is named after the day he and the NYPD thwarted the terrorist attack on Times Square.
The book talks about May 1, 2010, and the ensuing days, as well as, Mr. Jackson's life leading up to May 1, 2010.