The Un-Blackening of Comedy Central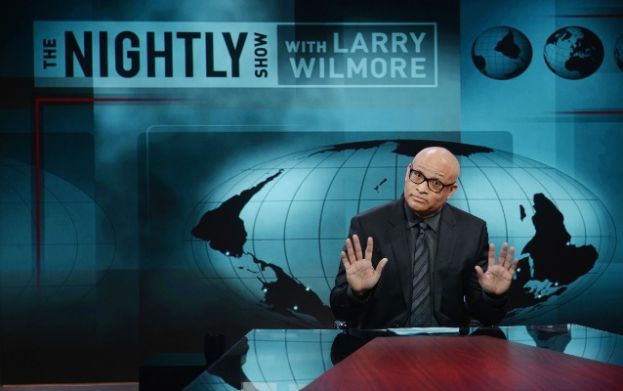 Photo Credit: Stephen Lovekin/Getty for Comedy Central
Comedian and late night show host, Larry Wilmore
Comedy Central Shelves The Nightly Show With Larry Wilmore with Very Short Notice
Sad to hear The Nightly Show With Larry Wilmore has been cancelled by Comedy Central.
Comedy Central announced on Monday, August 15th that the show would soon come to an end and then the last show aired Thursday, August 18th.
It seemed like Comedy Central couldn't wait to get Larry Wilmore off the air. While I wasn't a total fan of Mr. Wilmore, I have to admit he oftentimes expressed the sentiments of black America as it pertained to racial injustice and inequality in insightful ways. And he frequently gave voice to positions you'd likely not hear anywhere else.
I think he made a huge mistake calling President Barack Obama "his N word" at the last White House Correspondent's Dinner which he hosted. Comedian and late night talk show host, Stephen Colbert and other former hosts of this highly visible event, used it to catapult their careers. Despite President Obama's press secretary claiming the president understood where Larry Wilmore was coming from when he made that comment, I can't help but think it may have seriously hurt his career prospects.
We'll never know.
Comedy Central claims the move to cancel his show reflected its poor ratings, but I wonder whether they gave it the same amount of time to find its audience as they gave to other shows.