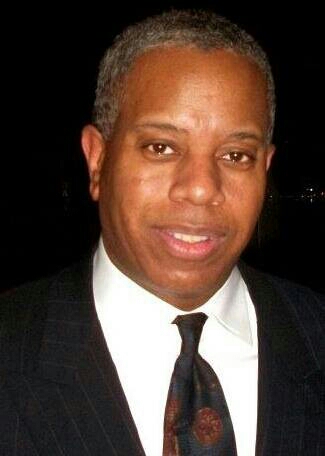 Glenn Gilliam is a host of What's The 411, an award-winning entertainment and lifestyle television show, and What's The 411Sports, a sports news and commentary television show. Bringing his love of sports, culture, media, and the business behind it, he's especially interested in covering the under-reported African-American stories and their contribution to the industry. Glenn enjoys contributing a broader perspective of multicultural achievement than is found presently in mainstream media. After starting on Wall St. as an International Bank Examiner for the Federal Reserve Bank of NY, he spent the next twenty-plus years, excelling as a sales, marketing and advertising executive. He has managed the marketing investments of Fortune 500 clients such as, Coca-Cola, Burger King, McDonald's and NASCAR while working for corporate and advertising industry leaders.
As Principal & Marketing Consultant for Reel Dreamz Entertainment, a boutique marketing, events and production company, he successfully launched the marketing and branding strategies for JTE Spirits, a premium liquor industry start-up and TAKK Systems, an online inventory control upstart. Glenn also manages Strategic Partnerships for Super Bowl Gospel Celebration, LLC, the premiere faith-based event & NFL approved vendor, Latino Sports Ventures, ICON Sports, Urban Aggregate, The Tiger Woods Foundation events and golf tournament fundraising properties, including "Tiger Jam", Quicken Loans National and Tiger Woods Invitational @ Pebble Beach, to name a few and other non-profits including Career Gear and the Black Culinary Alliance (BCA Global).
Glenn's expertise encompasses media, PR and communication strategy in both general and multicultural markets. Reel Dreamz Entertainment specializes in production, events and integrated marketing across a variety of platforms. Combining his interests in sports, history, marketing and film, he has secured corporate sponsorships and produced intellectual content for documentaries and broadcast properties including, Black Wheels - History of African American Achievement in Motorsports, "Legacy of 21": the Story of Roberto Clemente, "Rainbow On The Green", chronicling multicultural achievement in golf and Making It Happen - Masters of Invention: History of African American Inventors. Giving back to our youth he created the Reel Dreamz Film Challenge, a high school filmmaking competition that connects students to career opportunities behind the camera in film and TV.
A native of Jamaica, Queens in New York City, Glenn graduated from Forest Hills High School and later earned a degree in Economics and Government from Dartmouth College.
Last modified onThursday, 08 January 2015 02:45