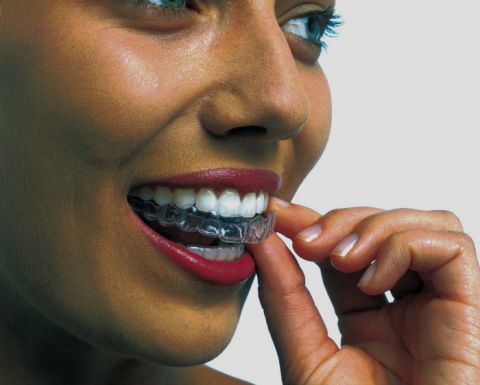 VIDEO: Beauty recommendations for keeping your teeth bright and white!
A great smile is important. And it's also important to make sure you have white teeth. Here a few ways to keep your teeth white and bright.
Baking soda. Baking soda does not contain fluoride but you can use this along with your regular toothpaste once a day. The baking soda keeps your teeth white
Whitening strips. Whitening strips are amazing for keeping your teeth gleaming. Whitening strips are easy to apply and come with instructions and can brighten up your smile in one week. The strips can be found in local drugstores and supermarkets.
Limit the use of drinking things like coffee and tea. Both can be good for you, but not always so good on your teeth. Heavy smoking and tobacco use can also stain your teeth. Brush regularly after having more than one cup.
Visit the dentist. Regular cleanings will also help to keep your teeth clean, healthy and white. This should be done at least once a year.
And as for cosmetics, teeth whitening using a machine with ultraviolet light and a special gel can brighten you smile in one hour. The results are instant and this can be done every 1 to 2 months.