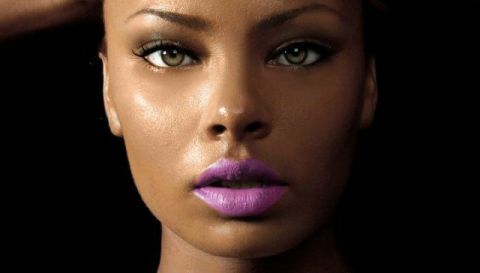 What's trending in Fall lip colors?
First of all, before applying lip color, lips should be moist, not dry. If you have dry lips, moisturize with a balm to remain smooth and supple.
If you need to exfoliate your lips, yes, exfoliate your lips! Rub a toothbrush gently across the lips to rid them of dryness and bring out the natural color. Do this before you apply lipstick, lip liners, or lip gloss.
Ombre lips are still hot! Ombre lips are two or more lipstick colors or shades blended so that they fade into one another. The colors should blend harmoniously.
Brick red lips are hot! The chestnut undertones are fierce and dramatic. Use a matching lip pencil to fill in your entire lips. This prevents color from fading unevenly. Great liners to use are MAC current lip pencil and #prettygirlgangcosmetics vitamin E infused lip liner in red velvet.
Although, it's autumn, neon and bright pink is also a trending color and can be used for the ombré effect. Violet and deep lavender lip color is also making a bold statement for fall lips as well.