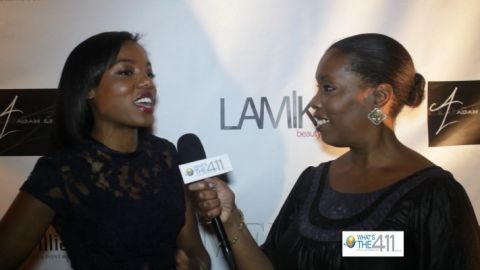 VIDEO: Taneasha Prunty of Gidi Designs Showcases Daywear at EMERGE Fashion Runway Show During New York Fashion Week
Designer Taneasha Prunty of Gidi Designs started sewing by hand at the age of five. A "sucker for lace", Ms. Prunty told What's The 411's Barbara Bullard that every woman looks good in lace if worn properly and every woman should have lace in her closet. Known for her over-the-top eveningwear, Ms. Prunty showcased a more relaxed daywear line, which still includes feminine touches and elegant details that still make the pieces look polished.
EMERGE! A Fashion Runway Show is produced by Dionne Williams, Owner, D. Williams Public Relations Group. The EMERGE! A Fashion Runway Show has become one of the top emerging designer platforms during New York Fashion Week and has been consistent in providing a national outlet for emerging designers to showcase their work.