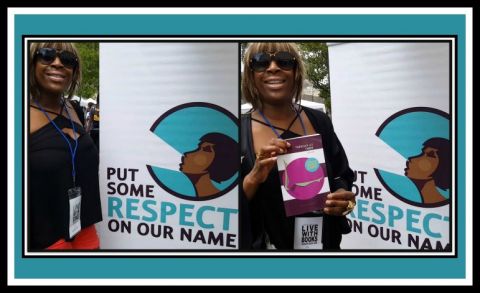 Our Photo of the Week is a photo of author and poet, Gillian Alex, at the Harlem Book Fair on July 15, 2017.
On the left, Gillian is standing beside her signage for her latest spoken word project, Put Some Respect on Our Name.
In the photo on the right, Gillian is holding a copy of her book, Tuesday at Three.