10 Reasons Why Fans Were Disappointed With Hot 97 Summer Jam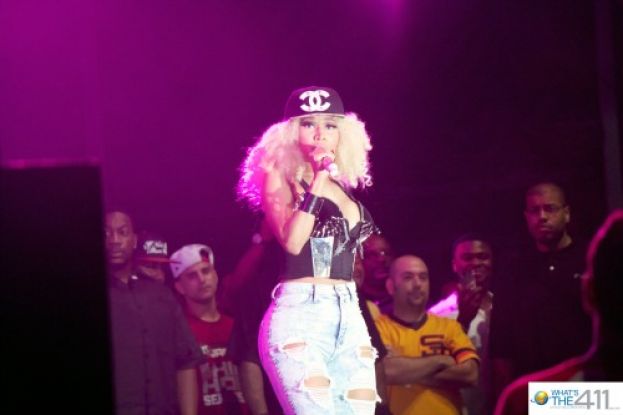 Photo Credit: Alexis Williams/What's The 411 Networks
Nicki Minaj performing at Hot 97's Summer Jam concert
Hot 97's Summer Jam XX Recap
On Sunday, June 2, I witnessed my first HOT 97 Summer Jam and please believe me when I say, I thoroughly enjoyed myself.
Along the 2-mile walk from where the Port Authority bus dropped me off in MetLife Stadium to the press entrance, I walked past a huge parade filled with people from all types of backgrounds.
Hip-hop heads gathered as one in the parking lot, celebrating like it was a major summer holiday--tailgating and barbecuing food; they were really getting ready for a great night.
Summer Jam was too good on paper. It gave us good music and a decent show, but it felt too much like a high school performance—safe, organized and fluent. Don't get me wrong, safety and organization are great attributes for a concert, particularly one the size of Hot 97 Summer Jam. However, we all wanted to see more than the ordinary production; i.e., last-minute surprises and performances outside the box.
It was evident that some fans left Summer Jam XX disappointed and here are 10 reasons why:
1. Joe Budden did a great job kicking off Summer Jam, but bringing out Tank was the highlight of his performance. (Not really a disappointment about Tank, I just love Tank.)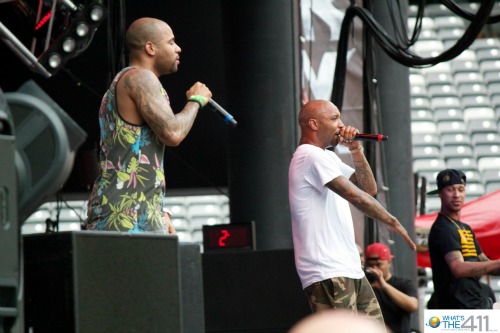 Joe Budden
2. Miguel performed a relevant performance by bringing out Mariah Carey and J. Cole, but I wanted him to do more like jumping into the crowd to make up for the 2013 Billboard Awards.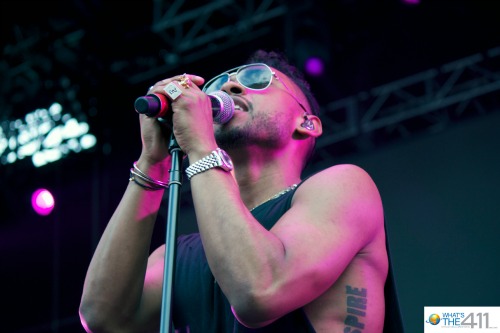 Miguel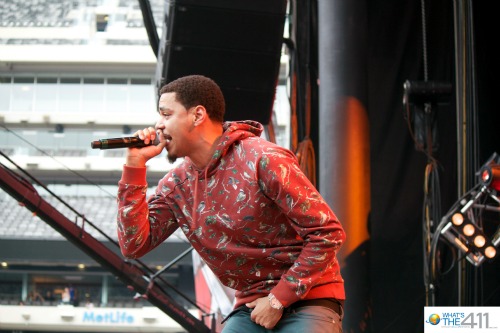 J-Cole
3. Chris Brown's performance was way too long. Although he electrified some of the women in the audience, he shifted the momentum of the crowd starting off his set with Beautiful People. That was a huge mistake! Summer Jam equals Hip Hop, not Pop. We wanted to hear Look At Me Now first. He could've preserved his opening act for the BET Awards coming up in a few weeks. Breezy's vocals were on point though, but he should've just gone before Miguel.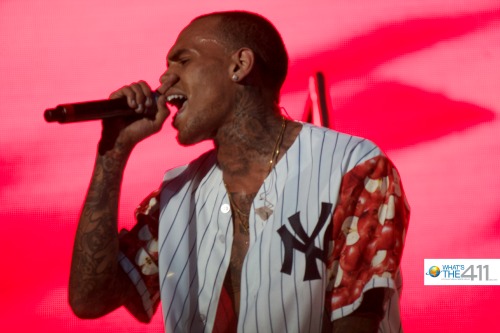 Chris-Brown
4. There was the 'almost' highlight of the night when Fabolous brought Lil Kim onto the stage. At the end of the duo's performance, Fab appeared to have been introducing another female artist, who many rumored to be Foxy Brown, but didn't. Ebro of Hot 97 claimed that Foxy showed up late, while other bloggers said she couldn't find her earpiece. Nonetheless, Foxy should've been on that stage!!!!!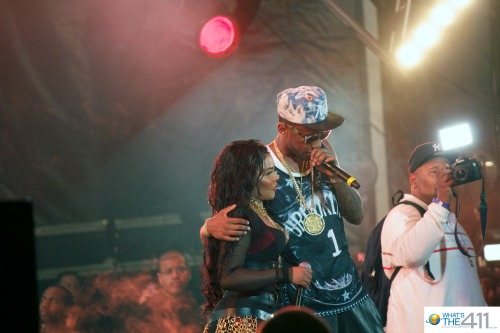 Lil-Kim and Fabolous
5. Now on to Nicki Minaj. 2 Chainz's performance with Nicki Minaj was way too short. First off, Nicki skipped out on Summer Jam last year, so why not SHUT the stage down this year with a song of your own? Nicki--How can you come out for 1.5 minutes, then just bounce like that?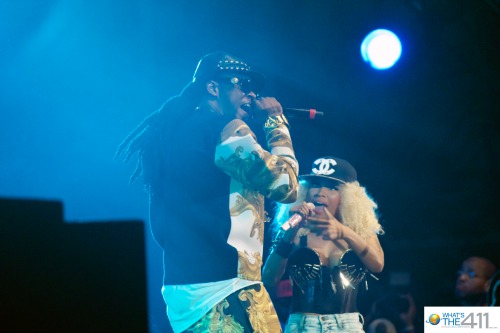 Nikki-Minaj and 2-Chainz
6. Okay, back to Foxy. All night, Hot 97's DJ's and personalities were teasing who was backstage. Rosenberg alluded to the fact that women were going to dominate Summer Jam, but that never happened.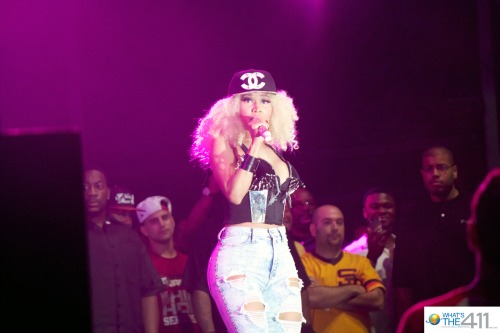 I may have been the only one daydreaming, but I was hoping Foxy, Lil Kim and Nicki would all be on the stage at one time. I'm still dreaming....
7. Kendrick Lamar was by far the best performer at Summer Stage, but he should've brought out Jay-Z. When word got around that Beyonce and Jay-Z were in the building, everyone was pretty much convinced that the royal couple was going to hit the stage. Well, that didn't happen either. Seriously, this was the 20th anniversary of Summer Jam, Hov could have rapped his verse to B**** Don't Kill My Vibe?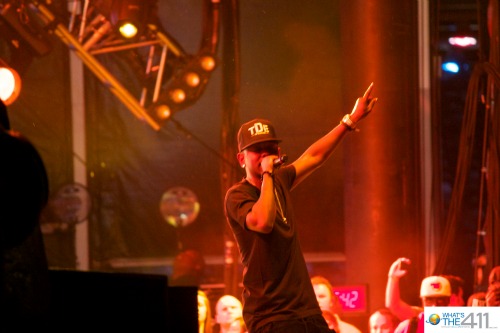 Kendrick-Lamar
8. Everyone seemed to have been upset that Papoose took the stage, but he was actually the highlight of the night. I don't know why he felt the need to say "Free Remy Ma," because no one cared.
9. I respect WuTang for their contributions to hip-hop, but for the generation that I witnessed in the crowd, they seemed far less interested. I think they would've been a better closing act.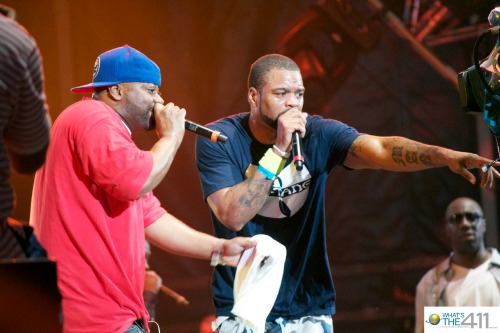 Wu-Tang 1 resized 500x333
10. French Montana, the headliner of Summer Jam closed out the five-hour concert and was probably on stage for less than ten minutes (okay, maybe I'm exaggerating, but it was brief.) The highlight of his set was when fellow rap artists Rick Ross and Lil Wayne ran out and performed the hit single, Pop That. The crowd went crazy, of course. But moments later, the lights came on and Summer Jam was over, just like that. Fans exited the stadium in a somber mood, and so did I. Personally, I rode the bus home still wishing that Foxy and Jay would've graced the stage. Maybe it's just the Brooklyn sentimentality in me.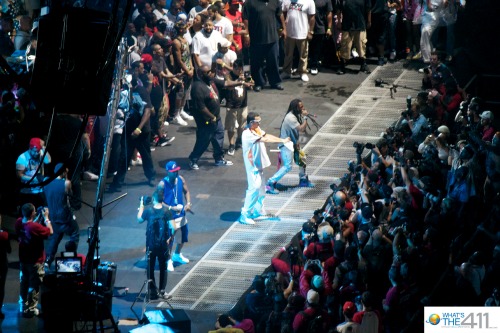 French Montana, Lil-Wayne, and Rick-Ross
But, until next time...