RnB Singer Freddie Jackson is Back, and He's Sending "Love Signals"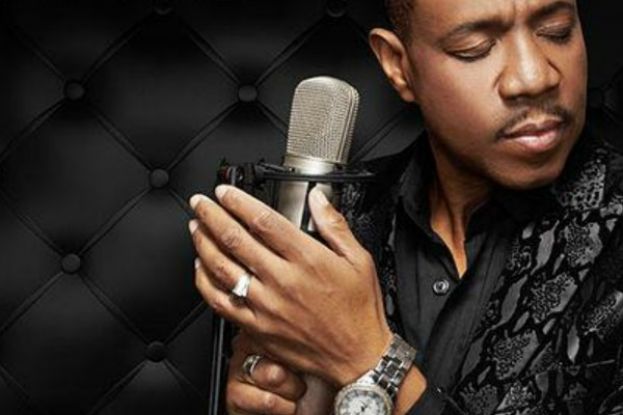 Photo courtesy of Freddie Jackson
Award-winning R&B singer, Freddie Jackson, releases the single, One Night, from the Love Signals album
VIDEO INTERVIEW: Freddie Jackson is gearing up for his One Night Tour, the name of the first single off of his new album, Love Signals
In this video interview recorded on April 11, 2017, award-winning RnB singer, Freddie Jackson, talks about growing up in Harlem, sneaking into the Apollo Theater, his start in the music industry, his first record deal, working with singer/actress Melba Moore, younger singers like Jennifer Hudson that are destined to have longevity, and of course, his new single, ONE NIGHT.
By way of background, Freddie Jackson mastered the art of chart domination during the mid-to-late 80s, and today continues proving his distinction as one of the Top 50 Greatest R&B Singers (Billboard 2017). Jackson's Billboard chart resume that boasts 18 songs in the Top 10 with 10 songs rocketing to #1, a 3x Grammy Nominee, and an American Music Award winner. The Harlem native's star first appeared on the horizon in 1985, after releasing his debut album, Rock Me Tonight (Capitol Records).
While waiting his turn, Jackson worked a word processing job, did session work, and backup singing gigs throughout New York nightclubs. Then, while singing backup for Melba Moore, fellow church member and friend Paul Laurence at Hush Productions, decided enough was enough. Laurence, a talented record producer, and songwriter pulled Jackson from behind both the typewriter and other acts; penning him a hit with the title track for what would become Jackson's debut album, Rock me Tonight.
As we waited for Freddie Jackson to arrive for his interview, person after person, talked about how Jackson's music was "music to love by" or "baby-making music," evidenced by Keisha Wilson during the interview.
We agree with others that Jackson's current album, Love Signals, offers longtime fans and new listeners alike, a melodic offering of love in a multitude of styles. From the orchestral openings to the instrumental driven collaborations with master musician Gerald Albright on Hold Me Tonight, each song is a pulse of passion and light. All I Wanna Do will surely become the new anniversary anthem, while his most global track to date, Save The Babies, asks this tumultuous era's most pertinent question, 'Who is going to save the child?'
Last modified onSaturday, 15 April 2017 16:58