Did the New York Knicks Select David Griffin?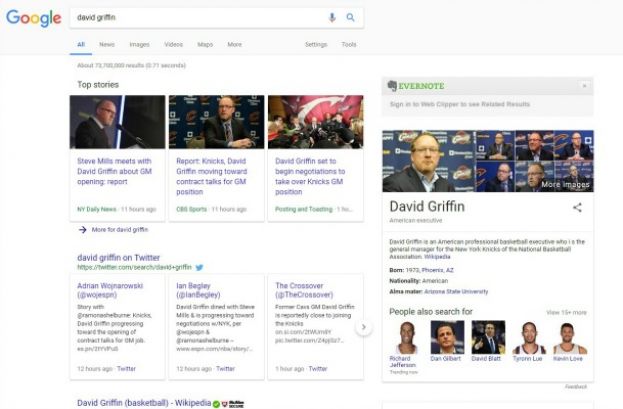 Photo Credit: Wikipedia
Screenshot of David Griffin as general manager of New York Knicks before the official announcement
NY Knicks haven't made an official announcement, but Wikipedia summary box suggests Cavs former general manager David Griffin is Knicks new general manager
While preparing for the production of the next episode of What's The 411Sports, I wanted to do more research on the Cleveland Cavaliers former general manager, David Griffin, who recently had a meeting with the New York Knicks. I discovered an entry on the Wikipedia summary box under David Griffin's name, New York Knicks general manager.
I reached out to the New York Knicks, but I have not received a confirmation as of this writing.