Derek Fisher: A Rivalry Between Knicks and Nets Doesn't Exist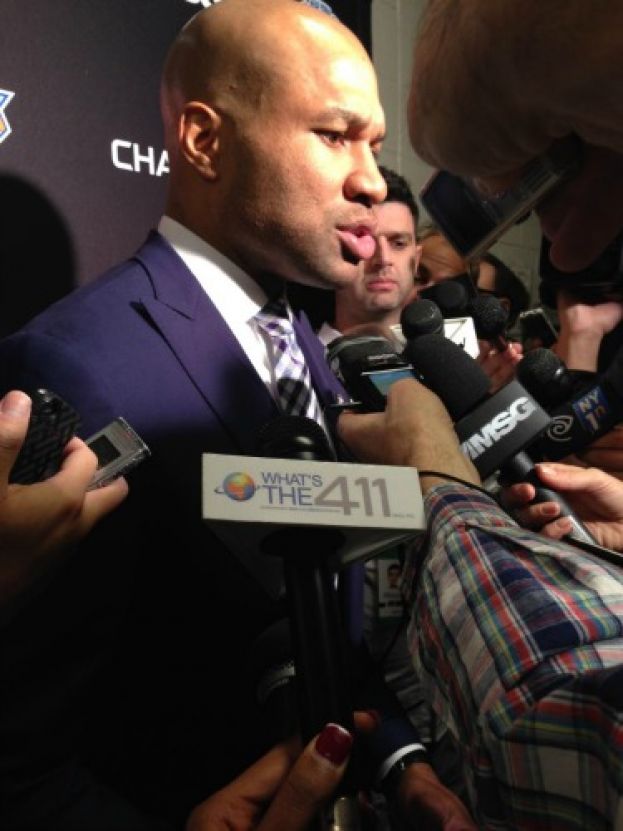 New York Knicks head coach Derek Fisher addressing the media
A Healthy Deron Williams was a Recipe for Brooklyn Nets 110-99 Win Over the Knicks
For the first time as a coach, Derek Fisher stood along the sidelines as his New York Knicks faced a 110-99 loss to the Brooklyn Nets Friday night at the Barclays Center. And for fans--the game seemed like a rivalry between the two New York teams, and perhaps a win for for bragging rights, but for Fisher---the loss meant none of the two.
Fisher, a former Oklahoma City Thunder, although most known for his role on the Los Angeles Lakers has no idea of the subway match between the two teams and quite frankly he's trying to dismantle the thought of a such rivalry.
"Rivalries are not really created until there's been some playoff history and some playoff battles with teams. I know it's fun for folks to talk [and] write about, but in my experience...its not really a rivalry until you beat each other with a huge...prize at stake, and that hasn't happened just yet," Fisher told reporters at a post-game media conference.
The 40-year-old rookie coach stressed the importance of team work, and said he's still learning about the Knicks. What attributed mostly to the Knicks' loss was a healthy Deron Williams, who finished the night with a season-high of 29 points. Fisher blamed defensive communications on how the team guarded the All-Star point guard.
"I think it was a combination of some of our other defensive concepts—whether or not a guy didn't communicate on a pick-and-roll situation or if Deron Williams was isolated," Fisher said. "Deron is an All-Star player. He's healthy again. It's not about not shutting out Deron. It was a team game, and their team won.
Williams, who once played with Fisher while on the Jazz admitted that it was still a little weird seeing his former teammate suited up on the sidelines. Despite it all, he's still "happy for him."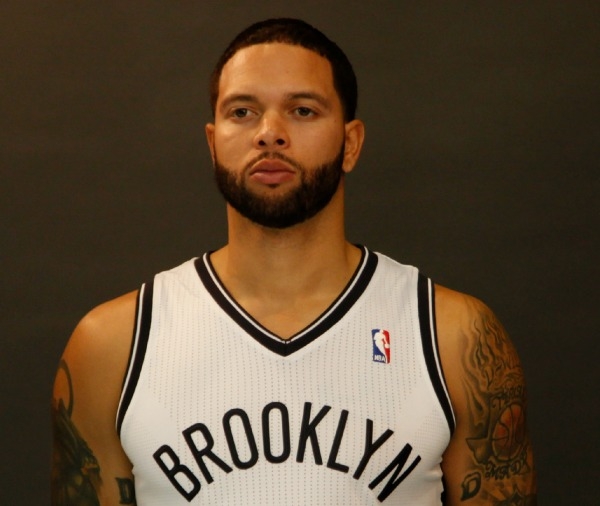 Brooklyn Nets point guard Deron Williams
"When he played and when I played with him, he was like a coach out there on the floor. I always thought that Fish would make a great coach if he ever decided to go that route. I'm excited for him," Williams said.
A healthy Williams is looking towards the future after being injury-prone for the last two seasons. Whether or not playing against the Knicks is a rivalry, a win is a win, considering the adversity that he's faced.
"Last two years have been a struggle," Williams said. "They're behind me now, looking forward to this one and we got a great win tonight."