Brooklyn Nets Get Royal Beat Down by Cleveland Cavaliers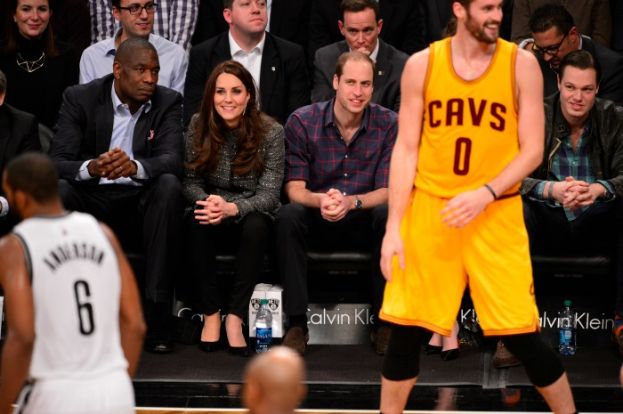 Kevin Love, Power Forwar/Center, Cleveland Cavaliers
Nets Lose to Cavaliers 110-88
On a night when the Barclays Center hosted a king, a prince, and a basketball game, the Brooklyn Nets picked the worst day to not prevail. On an historic night, the Nets received a royal beat down in front overseas company, the Duke and Duchess of Cambridge.
LeBron James aka "King James" and his royal court, the Cleveland Cavaliers, came to the Barclays Center to win a battle, and win they did, 110-88. One could argue that the short-handed Nets made it easy for the Cavs. The Nets missing troop members were: center Brook Lopez, out with a bad back, and shooting guard Joe Johnson; he has the flu.
The first two quarters, the Nets played competitively, but during the third quarter, the tide changed. The Nets were leading 61-60; Kevin Love attempted a pair of free throws made one and tied the game and turned around on the next possession to put the Cavs up 63-61. The Cavs ended the period with a 24-6 run.
At the start of the fourth quarter, the Cavs were up 85-67. And, in a flash, something happened that has never happened at any NBA basketball game. British royalty was introduced to American musical royalty. The Duke and Duchess of Cambridge. Prince William and Kate Middleton, were ushered onto the court to meet Jay Z and Beyonce.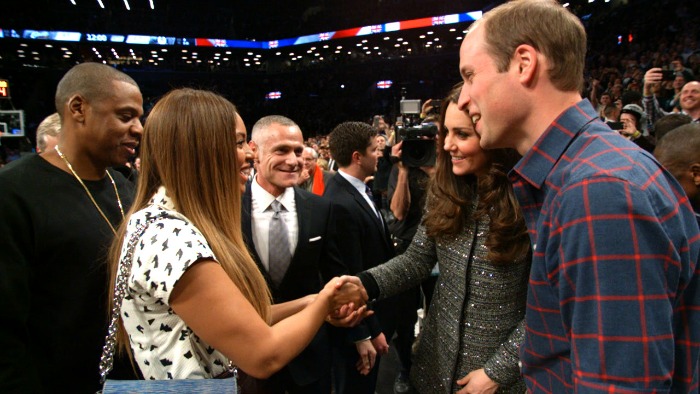 From that point on, the chatter in the arena was less about the game and more about the meeting of two power couples.
Directly following the game, LeBron James gave Prince William and Kate Middleton a gift that included a box of cupcakes and a jersey for the baby on the way.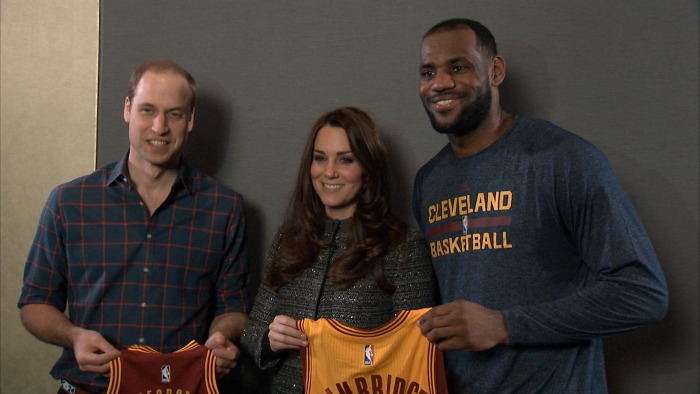 There were no photo opps with Nets players, just LeBron.
Well, LeBron is the greatest NBA basketball player of our time, but can you imagine a party going on in your house and you're not invited.