Richard Sherman on his Biggest Asset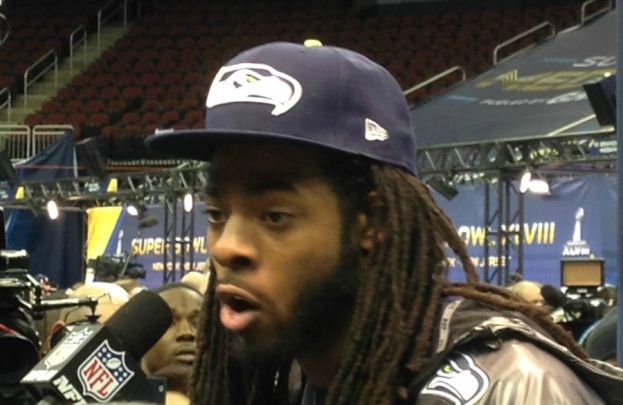 Photo Credit: Alexis Williams/What's The 411 Networks
Richard Sherman, Seattle Seahawks cornerback at Super Bowl 2014
What's The 411Sports correspondent Andrew Rosario checked in with Seattle Seahawks cornerback Richard Sherman at Super Bowl Media Day 2014, as Sherman spoke about his biggest assets.
WATCH VIDEO INTERVIEW WITH RICHARD SHERMAN
RICHARD SHERMAN: I think I would describe myself as a tenacious defender, somebody who doesn't take plays off and plays the game really well. I would say my length is my biggest asset. I have long arms, long legs and I'm able to get into a lot of places that people don't think you can get too. I think that being a great defender means you don't take days off you work hard; you're part of the team. You understand the integrity of the defense. You understand what your job is in terms of whole defense, what everybody job is, and you never want to let anybody down.