In Memoriam: Bobby Hutcherson, Julius Freeman, George Curry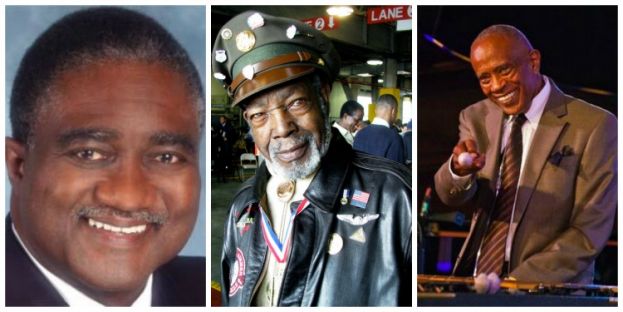 In Memoriam: George Curry, Julius Freeman, and Bobby Hutcherson
The world has lost jazz great Bobby Hutcherson; Tuskegee airman Julius Freeman; and George Curry, a civil rights journalist, and Editor-in-Chief and founder, Emerge magazine
What's The 411 bids farewell to:
• Jazz great Bobby Hutcherson; passed away at age 75 on August 15, 2016. Hutcherson, considered one of the great vibraphonists, was suffering from emphysema since 2007.
• Julius Freeman, one of the famed and Documented Original Tuskegee Airmen (DOTA), passed away at age 89 on July 22, 2016. Freeman was a resident of Springfield Gardens, Queens.
• Civil rights activist, journalist, and Editor-in-Chief and Founder, Emerge magazine, George Curry, died on August 20, 2016, at age 69. Curry, considered the "dean of black press columnists", died of heart failure.
May they all rest in peace.