Leigh Diffey Checks in at New York International Auto Show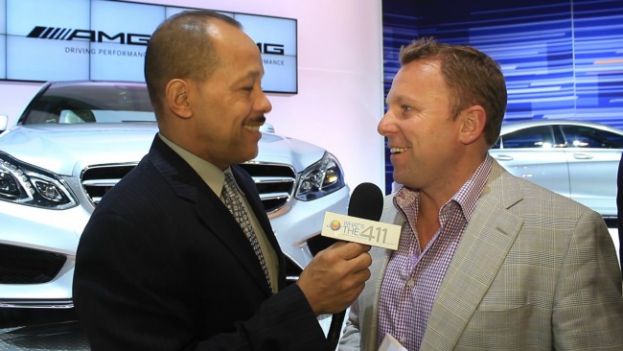 Photo Credit: Alexis Williams/What's The 411 Networks
NBC Sports motor sports commentator Leigh Diffey talking with Andrew Rosario at the 2013 New York International Auto Show
Diversity of Cars Impresses Leigh Diffey About the New York International Auto Show
Leigh Diffey, an auto racing commentator with the NBC Sports Network, took a break from motor sports and checked in at the 2013 New York International Auto Show.
Diffey chatted up the New York International Auto Show and gave What's The 411 correspondent Andrew Rosario some insights about the state of motor sports.
Started in 1900 as North America's first automotive exhibition, the New York International Automobile Show has grown to be the place where new and innovative automotive ideas get displayed on a national and world stage.
Combined with New York City's energy, and the fact that metro New York is one of the nation's largest markets for new car and truck sales, the New York International Automobile Show is now one of the most important automotive events in the world.
According to the show's organizers, no other event brings the business, consumer and lifestyle press, Wall Street's financial community, the marketing and advertisers of Madison Avenue, and the nation's largest and most diverse metropolitan population together in such a unique way.
Last modified onSaturday, 28 March 2015 02:10