Nadine Ramos, CEO and Founder, Lasio Inc. Helping to Beat Cancer in Heels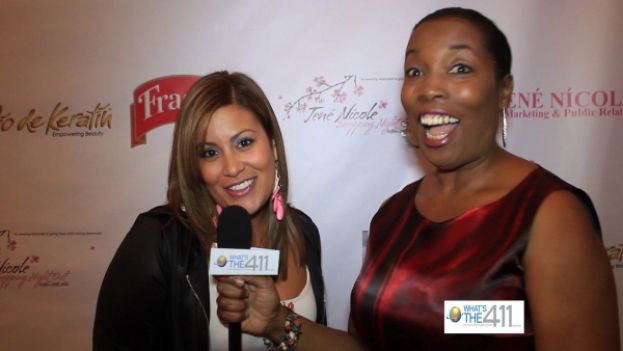 Photo Credit: Alexis Williams/What's The 411 Networks
Nadine Ramos, CEO and Founder, Lasio, Inc., and sponsor of Shopping Night Out, talking with What's The 411TV correspondent, Barbara Bullard on the Shopping Night Out red carpet
VIDEO: Nadine Ramos, CEO and Founder, Lasio Inc., and a sponsor of Shopping Night Out, is on a mission to help rid the world of cancer through her philanthropic efforts.
What's The 411's Barbara Bullard learned that Nadine Ramos lost her father five months ago to lung cancer. Consequently, Ms. Ramos wanted to help support Tene Nicole Marketing and P.R.'s Shopping Night Out fundraiser for Beating Cancer in Heels.
An employer, Ms. Ramos overcame her under-privileged upbringing through her love for beauty and fashion. She created Lasio, Inc., 10 years ago, which competes in the highly competitive hair care industry. Today, Lasio manufactures and distributes its products worldwide.
The company specializes in keratin-based products such as keratin-based treatments, as well as, an extensive line of aftercare products: shampoos, conditioners, hair masks, and wave activators to name a few.
Lasio styled the models and VIPs at Shopping Night Out and provided all guests with a gift bag filled with all types of goodies.
You can find Lasio online and at its flagship salon in Manhattan.
Shopping Night Out was conceived by Nikkia McClain, Founder and CEO, Tene Nicole Marketing and Public Relations.
Shopping Night Out benefits Beating Cancer in Heels, a non-profit organization created by Marlena Ortiz, a 28-year-old breast cancer survivor.