Katherine Johnson Speaks at Hampton University's Commencement Program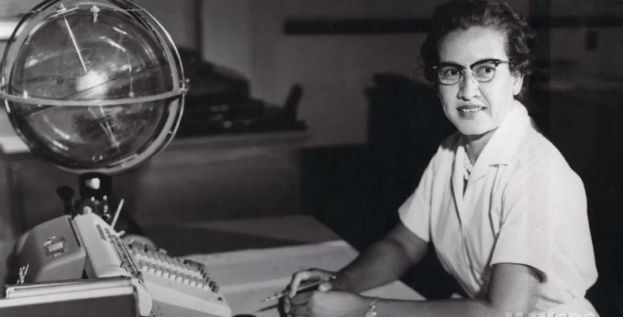 Photo Credit: NASA
Katherine Johnson, an African-American physicist, and mathematician, at her desk at NASA
Katherine Johnson delivers a powerful message to the Hampton University Class of 2017
Katherine Johnson, an African-American physicist, and mathematician, better known as the human computer and subject of the movie, Hidden Figures, delivered a message to the Hampton University Class of 2017 during their commencement program.
Johnson, a graduate of West Virginia State College (now West Virginia State University), a historically black college, made significant contributions to the United States' aeronautics and space programs with the early application of digital electronic computers at NASA.
Known for accuracy in computerized celestial navigation, Johnson conducted technical work at NASA that spanned decades. During this time, she calculated the trajectories, launch windows, and emergency backup return paths for many flights from Project Mercury, including the early NASA missions of John Glenn and Alan Shepard, and the 1969 Apollo 11 flight to the Moon, through the Space Shuttle program.
If you haven't seen the movie, Hidden Figures, you can probably stream it from Netflix, or watch it via your cable/satellite TV provider. It's a story you will never forget and undoubtedly will share with your family and friends.
Hidden Figures stars Taraji P. Henson, Octavia Spencer, Janelle Monae, and Kevin Costner.