On The Carpet: Former Univision Host Rodner Figueroa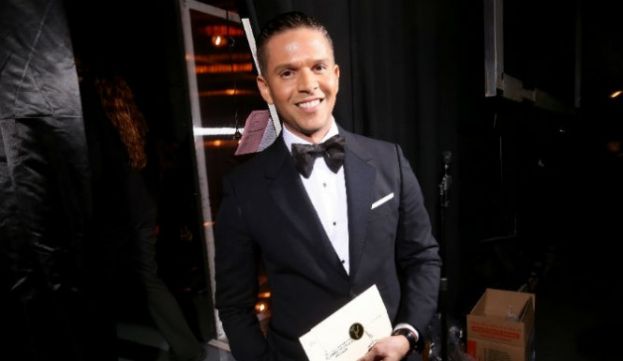 Photo by Christopher Polk/Getty Images
Former Univision host, Rodner Figueroa, fired for making racially charged comments about First Lady Michelle Obama
Kizzy Cox Calls Rodner Figueroa On the Carpet for his Racially Derogatory Comments About First Lady Michelle Obama
What's The 411TV host, Kizzy Cox, takes former Univision host, Rodner Figueroa, to task, as she calls him on the carpet for his distasteful and racially disparaging comments targeted at First Lady Michelle Obama.
Although Ms. Cox believes Univision did the right thing in firing Figueroa, she doesn't let Univision off the hook.
"They (Univision) have a whole history of racism," said Kizzy Cox. "This isn't the first time that they have been embroiled in this type of controversy. For example, when the World Cup was being played in South Africa, the host covering the event, wore Afro wigs and carried small spears."
"Anybody who watches Univision, I've seen it, it's not the most the diverse network. Everybody kind of looks, same color, which is white. And, that is just not the Latino world. (The) Latino world is a huge melting pot, black people, white people, Indian people, mixed people, all types of people. It's a beautiful multiracial melting pot. So to just have it be one type of thing, and showing one type of race, as representative of all races is really reprehensible. So it is time to clean up shop." Cox continued in part.