Denzel Washington on Black Incarceration; and more | What's The 411 Ep. 119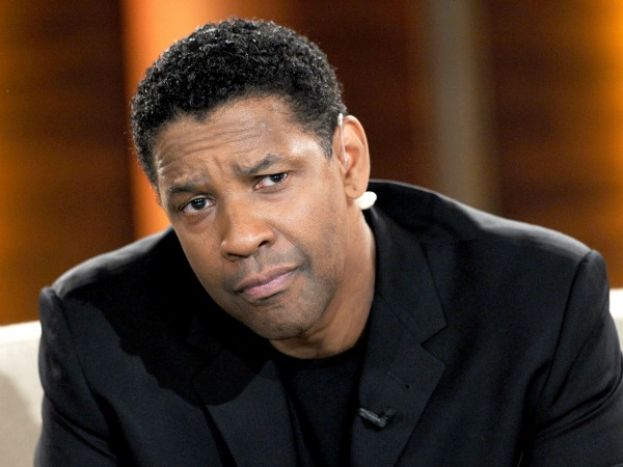 Photo Credit: Getty Images
Actor Denzel Washington comes under fire for his narrow view on Black mass incarceration
VIDEO CONVERSATION: Angela Rye is getting death threats for dating rapper Common; Tyrese child custody case settled for now; Congrats to Cardi B., and more
In Episode 119 of What's The 411, journalist Kizzy Cox, and comedian Onika McLean are talking about the following:
QUICK TAKES:
Political commentator, Angela Rye has received death threats reportedly for dating rapper/actor Common.
Karreuche Tran and her manager, Jacob York, were on the Angie Martinez Show on Power 105FM. When the topic of Karreuche's appearance on Iyanla Vanzant's Fix My Life came up, York said it was good for Karreuche to be on the show, but as far as Ms. Vanzant is concerned, 'she's fake'!
RZA files trademark lawsuit against a Brooklyn dog walking company, 'WOOF-TANG CLAN'.
Rapper Snoop Dogg is not one to mince any words. He clapped back at Donald Trump and cussed him out in a video in defense of Lavar Ball, the father of the UCLA basketball player who was arrested in China for shoplifting, and football player Marshawn Lynch, who recently took a knee during the National Anthem. If you check out the video, be sure to not to watch it at work.
Congratulations to Jordin Sparks she got married to Dana Isaiah in a secret ceremony in July, and she is now pregnant with her first child. The baby is due next spring.
In more baby news, congratulations to Kevin Hart and wife Eniko Parrish Hart on the birth of their son, Kenzo Hart.
Producer/director, Jordan Peele, says golfer Tiger Woods is in the 'sunken place' for golfing with Donald Trump.
And, Nigerian women are set to make history as the continent of Africa's first African Olympic bobsled team is all women. The Nigerian women's bobsled team will be competing in the 2018 Winter Olympics to be held in Pyeongchang, South Korea, Feb 9th – 25th, 2018.
Shout out to rapper Cardi B for her historic Grammy nomination. Cardi B is the first female rapper to be nominated in the Best Rap Song category.
WHAT'S POPPIN' - CULTURE
The floodgates are open. Since the sexual abuse allegations from women against Harvey Weinstein, women's sexual abuse claims against powerful men are now being taken more seriously. Even Terry Crews has opened up about being groped by another man.
Q. Kizzy, why do you think people now believe women now?
WHAT'S POPPIN – FILM AND POLITICS
Actor Denzel Washington places blame for black incarceration with parenting, according to several news reports. During a reporters' press briefing about his new film, Roman J. Israel, Esq., Washington stated:
"It starts at the home…It starts with how you raise your children. If a young man doesn't have a father figure, he'll go find a father figure…So you know I can't blame the system. It's unfortunate that we make such easy work for them."
Q. Is Denzel Washington right, is he overstating the issue, or do you think he is missing underlying issues?
WHAT'S POPPIN – RELATIONSHIPS
It's a whole new world. Prince Harry (UK) proposed to American actress Meghan Markle. The royal wedding is scheduled for Spring 2018.
WHAT'S POPPIN – RELATIONSHIPS
As you probably know, singer/actor Tyrese Gibson and his former wife Norma Gibson, have been engaged in a brutal custody battle over their 10-year-old daughter. Well, according to TMZ, the judge in the case ruled Tyrese will have his daughter for Christmas and New Year's, and both Tyrese and his former wife, Norma Gibson, will get 50/50 joint custody beginning in January.
Q. What do you think about the judge's ruling in this case? Did the judge get this custody battle right?
PHOTO OF THE WEEK:
Our Photo of the Week is a wedding photo of professional tennis player, Serena Williams and her husband, Alexis Ohanian, one of the co-founders of Reddit.
MOTIVATIONAL QUOTE OF THE WEEK:
Our Motivational Quote of the Week is:
"You can't win in life, if you're losing in your mind. Change your thoughts, and it'll change your life."
A quote from Tony Gaskins, and posted by Raqiyah Mays on LinkedIn.