What's The 411 Episode 67: Jay Z, Kim Fields, Justin Beiber, Khloe Kardashian, AKON, and more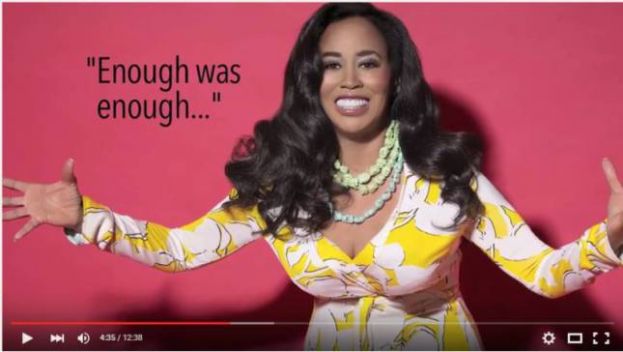 Ms. Katrina Walker, entrepreneur, motivational speaker, and philanthropist
Plus Ms. Katrina Walker survives domestic abuse and is providing a blueprint to help people to live their best life
In this episode of What's The 411, the panel of Kizzy Cox, Onika McLean, and Courtney Rashon, is talking about a wide range of celebrity news including entertainment mogul Jay-Z gets the naming rights for Tidal Theater at the Barclays Center; pop star Justin Beiber exits stage left at concert in Oslo, Norway; Khloe Kardashian goes to Houston to watch James Harden's Houston Rockets play the Denver Nuggets; R&B superstar AKON launches an app for his music; actress Leah Remini leaves the Church of Scientology; rapper/actor Common gets a production deal at HBO; Raven Symone sets off a firestorm on Twitter; actress Lark Voorhies files for divorce; and more.
Additionally, Entrepreneur, Motivational Speaker, and Philanthropist, Ms. Katrina Walker; tells her story about her rise from being a domestic abuse victim to multi-millionaire.
What's the 411's Reality TV Recap is focused on The Real Housewives of Atlanta: actress, filmmaker, wife, and mother, Kim Fields joins the cast; "Who's gonna check me boo" Sheree Whitfield returns to the show; and the rumor that Ms. Nene Leakes just might make an appearance to the RHOA.