Barbershop Books Receives 2017 Innovations in Reading Prize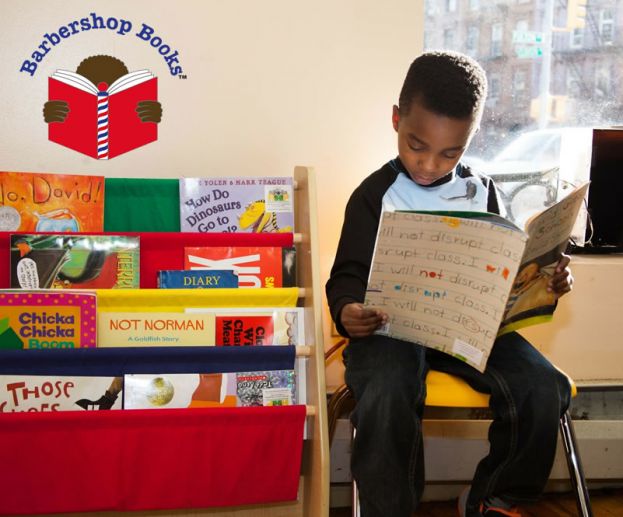 Young reader in the Barbershop
The National Book Foundation awards The 2017 Innovations in Reading Award to Barbershop Books
Congratulations to Harlem-based Barbershop Books!
The National Book Foundation awarded The 2017 Innovations in Reading Award to Barbershop Books, a community-based reading program that creates child-friendly reading spaces in barbershops.
Over the past 2 years, Barbershop Books has transformed 49 barbershops into community spaces that support positive early reading experiences for boys in 18 cities across 11 states.
Barbershop Books will receive a $10,000 prize and will be recognized at the second annual Why Reading Matters Conference on June 15.
Four organizations received honorable mention for the 2017 Innovations in Reading Prize are Books@Work (Shaker Heights, OH), the Great Reading Games (Princeton, NJ), Poetry in Motion (New York, NY), and Reach Out and Read (Boston, MA).