Marvel Taps Ta-Nehisi Coates to Write Black Panther Comic
Marvel tapped Ta-Nehisi Coates, award-winning National Correspondent for The Atlantic, to write the script for a new Black Panther comic book series.
The new Black Panther comic book story sees a superhuman terrorist group known as the People instigating a rebellion in Wakanda, the small African nation that Black Panther presides over as king.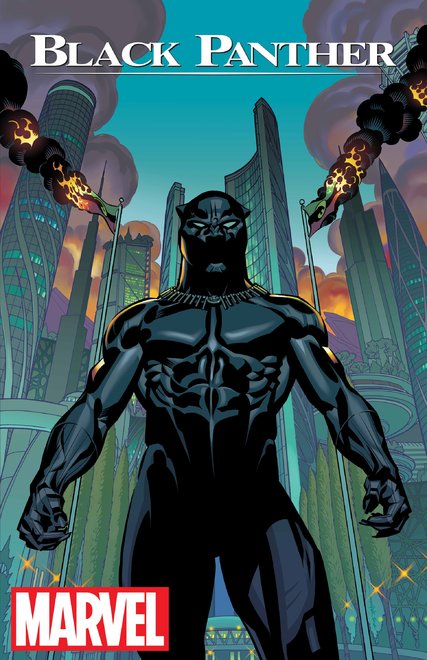 Black Panther No. 1 cover, the highly anticipated comic book is due out in 2016. Art by Brian Stelfreeze
"It's going to be a story that repositions Black Panther in the minds of readers," Marvel editor-in-chief Axel Alonso told The New York Times. "It really moves him forward."
Admittedly, I am not a comic book geek, so I had no idea that Black Panther is an important character in the history of comics. I have learned that Black Panther is the first black superhero to gain mainstream attention among American comic book aficionados.
Coates told the New York Times: "It was mostly through pop culture, through hip-hop, through Dungeons & Dragons and comic books that I acquired much of my vocabulary."
So, parents, if you have kids that love to read comics, don't sweat it, Ta-Nehisi Coates, who is also the author of Between the World and Me, is a great role model.
From pages of a comic book to the silver screen, Black Panther is set to make his big screen debut next year in Captain America: Civil War, which will feature Chadwick Boseman, as Black Panther. Since Black Panther's solo movie project launches in 2018, at least we know he doesn't die in Captain America.
Now let's dream for a moment. Could you imagine the power of Black Panther the movie with Ava DuVernay, the award-winning director of Selma at the helm combined with a Ta-Nehisi Coates script?
Okay, back to reality.
Black Panther, the comic book, written by Ta-Nehisi Coates is set to debut in the spring of 2016, with art by Brian Stelfreeze. With Ta-Nehisi Coates' story and the artist with a super-hero sounding name, I just might buy this comic book!