IMAGES Harlem Book Fair 2015
Phillis Wheatley Book Awards & Invitational Author Brunch
Too often, I fail to see the fuller reality of books and their co-creators. I invite you to join me as I look back at images of this year's Phillis Wheatley Awards and Invitational Authors Brunch, held during the Harlem Book Fair.
Books need us co-creators: From the people behind-the-scenes who hand out tickets and brochures... to those nearly hidden by books piled high on tables... to the many fashion-conscious book lovers who talk passionately about a favorite author or a must-read book – all the while animated by and through books!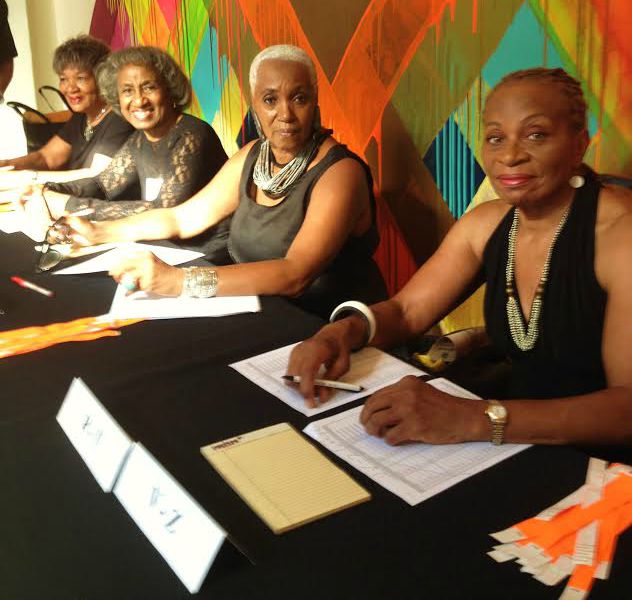 Book lovers at the Phillis Wheatley Awards registration table. Photo Credit: Luvon Roberson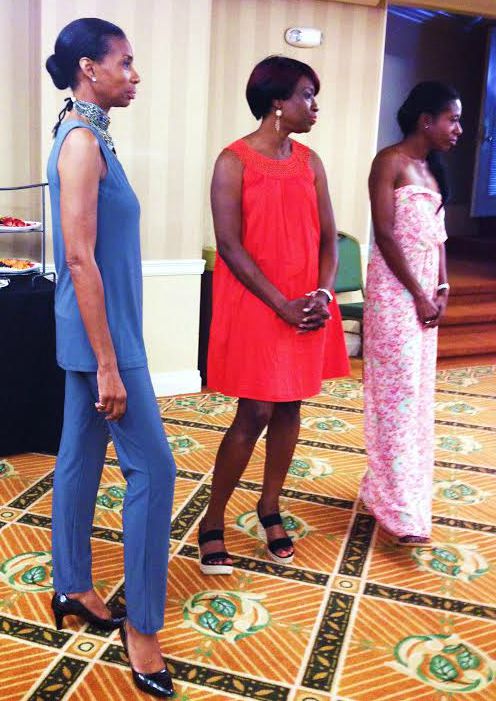 Book lovers rapt in attention. Photo Credit: Luvon Roberson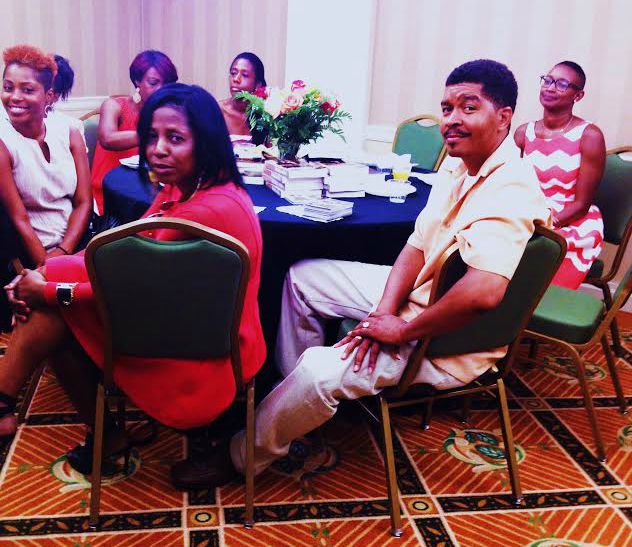 Book lovers and authors at the Invitational Authors Brunch. Photo Credit: Luvon Roberson
Images show us how books come alive in and through us, their many co-creators.
Perhaps we can be guided by Max Rodriquez, founder of QBR Harlem Book Fair, who introduced the Invitational Author Brunch by saying: "We're more than writers. We're more than readers. We have intention, human intention."
Or, maybe we can heed acclaimed children's book illustrator Jerry Pinkney's remarks, made as he accepted this year's Phillis Wheatley Legacy Award: "Even after hundreds of books, I still find magic in the turning of the page."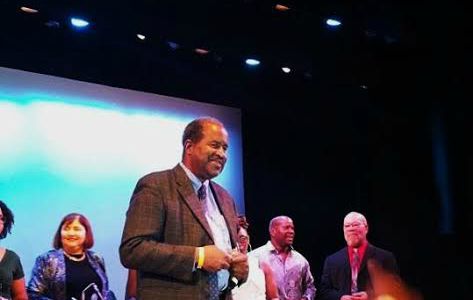 Poet Afaa Michael, accepting the Phillis Wheatley Award for Poetry. Photo Credit: Luvon Roberson
How is it that books not only offer us a private, individual experience; but also create in us a powerful community, even communal experience?
Books are magical. What does that make us, their co-creators?