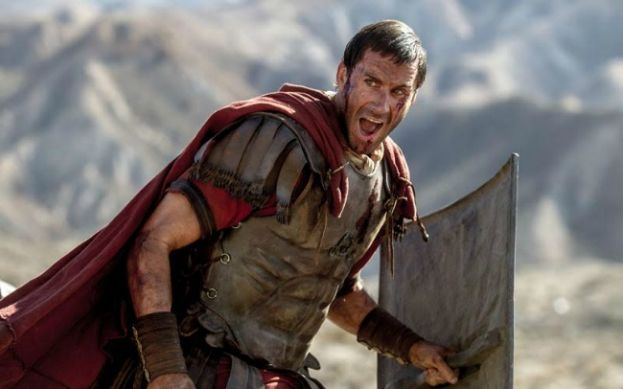 Movie art for the film, Risen
What has been called, "The Greatest Story Ever Told", the resurrection of Jesus, has been produced often in television and film versions. The most recent adaptation, is in the film, Risen. In this rendering a nonbeliever, Clavius (Joseph Fiennes), a Roman Centurion investigates the reports that Yeshua (Cliff Curtis) as Jesus is referred to, has indeed risen from the dead as his believers claim. Clavius watched the crucifixion, so he knows Yeshua is dead. And the only logical explanation for the fact his body is missing is that his followers have stolen it. But as Clavius pursues that theory he reasons that if he locates the followers, he'll locate the body. But when he finds them, with them is not a dead body but the miracle of Jesus Christ.
Risen is a subtly powerful film. And of course, there is no doubt as to how this story turns out. Risen works because it takes a different angle in telling this often told story. And it succeeds in that effort. The impact and originality of this movie comes through in its methodical recounting of the powerful impact this amazing event has on one man. But for those filmgoers who have become accustomed to fast paced, action packed movies, this slow, deliberative production may drag a bit too much for you.
As to the films diversity, it was not a diverse cast. Most of the characters are a variation of Caucasian, blond blue eyed, to swarthy. However, Jesus is played by a person of color, Cliff Curtis, who is Māori, an indigenous Polynesian person from New Zealand. Based upon that fact, I give Risen a "B" for cast diversity.
Risen gets a mixed review. For those who are spiritual in their outlook, they should See It. But those who are not, wait and Rent It.
Risen is rated PG-13 for its Biblical violence including some disturbing images. And it is 107 minutes in length.