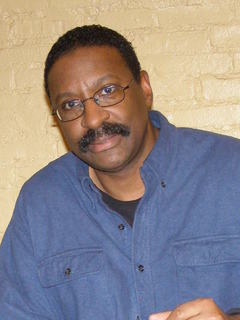 A film critic for over 20 years, T. A. Moreland, also produced and hosted a film review television program in New York City for four years.
Moreland wrote for The New York Amsterdam News, The Harlem World Magazine and a Harlem Critic Blog on World Press. His reviews have appeared in USAtoday.com and international publications: interceder.net and www.newstin.com. Similarly, he provided commentary on the entertainment industry for Essence magazine and BET.

Moreover, T.A. Moreland's description of the 2008 film "Valkyrie" as a "True Life Mission Impossible" was prominently featured and was the lead quote in the nationwide and international ad campaign for the film starring Tom Cruise.
A prolific writer, T.A. Moreland has written three screenplays and numerous television treatments.
T.A. Moreland resides in Harlem and is an attorney who specializes in energy and economic development issues. He holds a B.A. from Indiana University in Bloomington, Juris Doctorate from the University of Dayton, and Masters from the University of Pennsylvania.