Rapper Big Daddy Kane Headlines 40-Year Celebration of Hip-Hop at Central Park Summerstage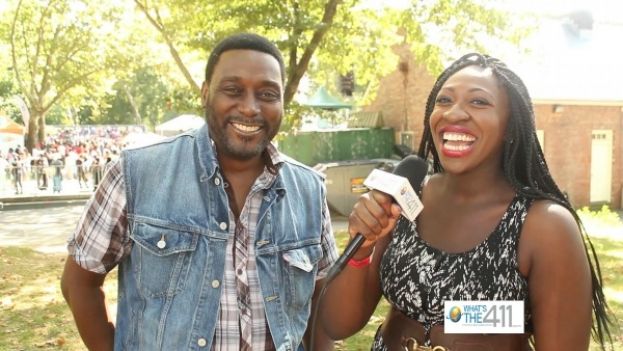 Photo Credit: Alexis Williams/What's The 411 Networks
What's The 411TV correspondent Cristina Twitty interviewing Big Daddy Kane at Central Park Summerstage's 40 Years of Hip-Hop Celebration
WATCH VIDEO INTERVIEW: BIG DADDY KANE
On a hot day in August, What's The 411TV correspondent Cristina Twitty interviewed hip-hop legend, rapper Big Daddy Kane at Central Park Summerstage in New York City.
"I am here with a pioneer in hip-hop, legendary MC, Grammy award-winning Big Daddy Kane, how are you?," Cristina says as she introduces Big Daddy Kane.
"Oh, no, keep on selling it, baby, I like that, keep on selling it," Kane responded with a laugh.
They talked about Big Daddy Kane's longevity in hip-hop; his sold out "Ladies Only" concerts at the Apollo Theatre; and his musical influences from James Brown; Marvin Gaye; Barry White; Teddy Pendergrass; and Al Green.
When Cristina asked Kane if he still has a close relationship with Biz Markie and Roxanne Shante from the Juice Crew, Kane perked up.
"Yea, I just saw Shante and her crazy self, walking around in a Louis Vuitton shirt and a big Afro wig; man, that's my girl for life," Kane said with a chuckle. "She was very supportive and helpful in the beginning stages of my career. Plus, you know, Biz Markie was the one who brought me into the industry. Shout out to everybody else in the Juice Crew: M.C. Shan; Kool G. Rap; Master Ace; Craig G; everybody."