Berry Gordy is Just Happy at Motown: The Musical Broadway Opening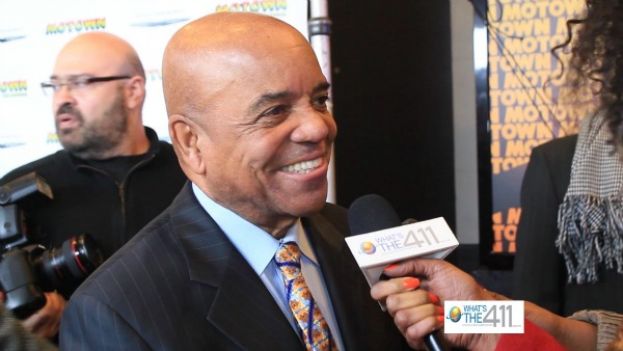 Photo Credit: Alexis Williams/What's The 411 Networks
Motown Records founder, Berry Gordy, talking with What's The 411TV producer, Ruth J. Morrison
Berry Gordy Jr., the legendary founder of the Motown empire, graciously greeted his friends, family, and fans on the red carpet at the Motown: The Musical Friends and Family Night.
Mr. Gordy was excited to be in New York City to see his Broadway theatrical production about the founding of Motown and the life behind the scenes showcasing the musical acts we've all come to know. He wanted the world to know how Motown was founded and how all who had a hand in building the company felt doing it.
Mr. Gordy also recognized that timing is sometimes everything. He knows that he was incredibly lucky for Motown to be as successful as it was. As Motown was created just at the time the United States was ready for this type of creativity emanating from the African-American community.