Brandy Backstage at the Soul Train Awards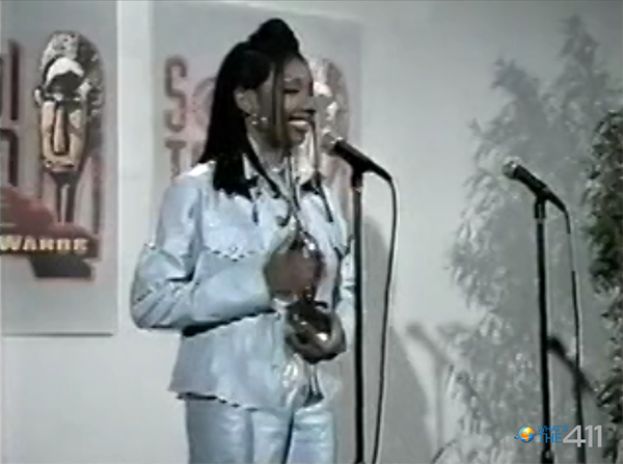 Award-winning singer/actress Brandy backstage at the 1995 Soul Train Awards talking with the media about what winning a Soul Train Award means to her.
Brandy wins a Soul Train Award and for her, the moment is quite surreal
What's The 411 correspondent Wanda Formey captured singer/actress, Brandy, backstage at the 1995 Soul Train Awards show.
Brandy received her very first Soul Train Award for Best New R&B/Soul or Rap Artist, and she was ecstatic, while at the same time, you can see for Brandy, the moment was surreal.
Held at the Shrine Auditorium in Los Angeles, California, the Soul Train Awards, a product of Don Cornelius' long-running television show, Soul Train, honors the best in R&B, soul, rap, jazz, and gospel music from the previous year.
This year's show was hosted by award winners in their own right, Anita Baker, Babyface, and Patti LaBelle.
Anita Baker also won two Soul Train Awards at this awards show. The awards were: R&B/Soul Album of the Year – Female, and Best R&B/Soul Single – Female.