Wes Welker on the Adjustment in Denver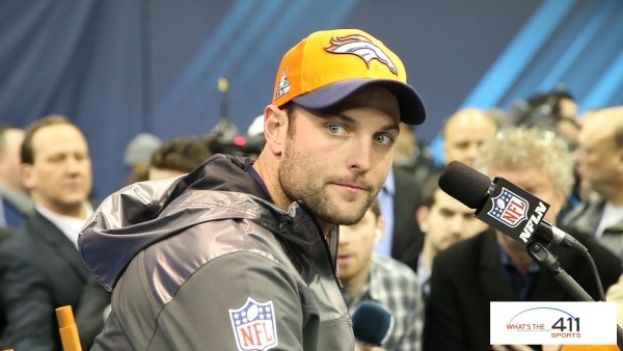 Photo Credit: Alexis Williams/What's The 411 Networks
Denver Broncos wide receiver answering questions during Super Bowl 2014 Media Day
At Super Bowl Media Day, What's The 411Sports correspondent Andrew Rosario, interviewed Denver Broncos wide receiver, WES WELKER.
WATCH THE VIDEO INTERVIEW HERE
ANDREW ROSARIO: How soon did you start connecting with Peyton once you got into camp in the flow of the offense?
WES WELKER: I mean, pretty early on, we just kinda started working together right off the bat and stayed on top of things and talking through every scenario and being ready to go when the season started.
ANDREW ROSARIO: Was it difficult learning a new totally the offense?
WES WELKER: It is a little bit different. But, you know what over time I became comfortable with it.