Eli Manning Addresses the Media After Crushing Defeat to Philadelphia Eagles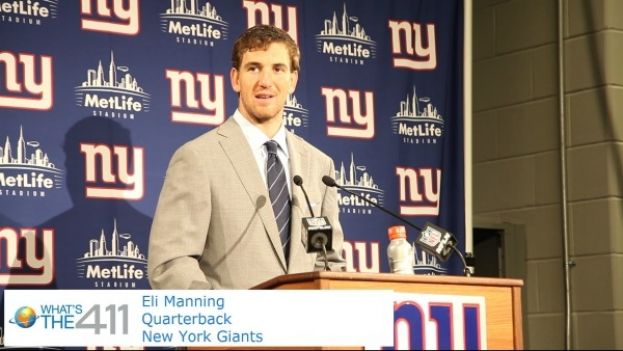 Photo Credit: Alexis Williams/What's The 411 Networks
Eli Manning addressing the media after loss to Philadelphia Eagles
WATCH ELI MANNING DISCUSS LOSS TO PHILADELPHIA EAGLES
Eli Manning on New York Giants losing to the Philadelphia Eagles 36-21.
"I know we can play better, I know I can play better.
I just got to keep working and have a great game plan and just try to make good decisions.
Sometimes in a game things are going to go wrong and you may be in a bad predicament and you got to make the best decisions whatever that is.
Throw it away, take a sack, but I know I can't keep turning the ball over in those times."
Eli Manning on Team Preparation
I think our guys are having good weeks of practice, I think we have good energy and guys are running around, I think it doesn't seem like it is.
I still feel that guys are hanging in there tough and hanging in there strong and doing all the preparations and doing everything that we need to do to try to go out there and play well.
We are just having some mistakes, having some bad plays, and doing too many things that are costing the game"