QUICK TAKES: Remy Ma, Nicki Minaj, Rihanna, Carson Huey-You [VIDEO]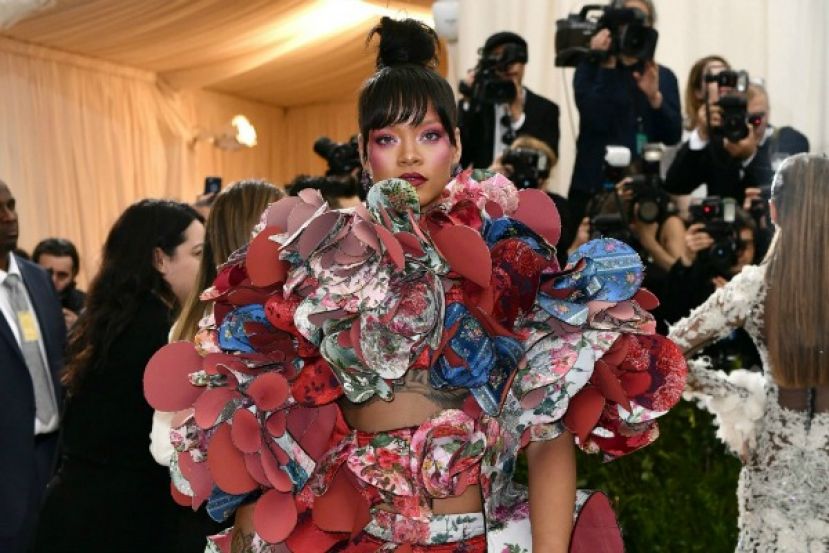 Photo Source: Footwear News
Rihanna on the red carpet at the 2017 Met Gala in a Comme de Garcons look
First Mother's Day for Jurnee Smollett-Bell and Janet Jackson, Lawsuits Mounting Against Fyre Festival organizers
Rapper Remy Ma Says She's Moving on from Nicki Minaj
Rapper Remy Ma was on The Real and she says the feud with Nicki Minaj is over, but in announcing that the feud is over, Remy took another swipe:
"The dust has settled. Some people don't get that the dust has settled. But I can understand. It's kinda hard to see the dust settling when you're in the grave under the dirt."
Rihanna Comes For Nicki Minaj Over False Met Gala Best-Dressed List
It seems like everyone is coming after Nicki Minaj, pop star, Rihanna, smacked down Nicki Minaj for posting on her Instagram account fake Met Gala best-dressed lists that included her on the lists. Nicki pulled the posts once she realized they were fake.
Nicki Minaj to the Rescue
It seems like the world is coming for Nicki Minaj's edges. However, with an act of kindness and generosity, Nicki finally gets a break and is rising above it all. A Nicki Minaj fan reached out to Nicki on Instagram for help with her education expenses. Nicki said she would help her if she saw all A's; the fan received the financial help and others came out the woodwork. Now Nicki plans to create an educational fund to help students in need.
Carson Huey-You Graduates from College at Age 14
Fourteen-year-old Carson Huey-You became the youngest person ever to graduate from Texas Christian University (TCU). Get this, he majored in physics and double minored in Math and Chinese.
Celebrity First Mother's Day
Actress Jurnee Smollett-Bell and pop star Janet Jackson were among the celebrity moms celebrating their first Mother's Day.
More Lawsuits Against Fyre Festival Organizers
The lawsuits against the organizers of the Fyre Festival keep piling up. A recent case filed in the Manhattan Supreme Court alleges that the festival's co-founders Ja Rule (née Jeffrey Atkins) and Billy McFarland have defaulted on their $3 million loan to New York–based EHL Funding LLC, which put up the funds.