It's Official, Serena Williams is Engaged To Be Married!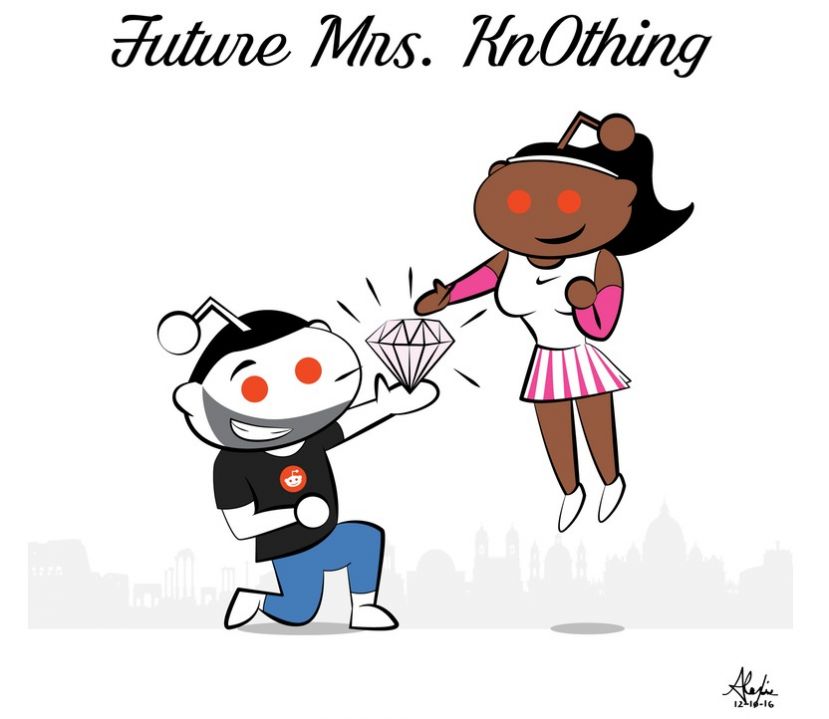 Cartoon image of Reddit Co-Founder, Alexis Ohanian, proposing to tennis superstar, Serena Williams
Serena Williams, the legendary tennis superstar, is engaged to be married to Reddit co-founder Alexis Ohanian
With all of the bad news crowding the news stream the last few days, it is great to hear some really good news.
Professional tennis player, Serena Williams, announced her engagement to Reddit Co-Founder, Alexis Ohanian, today, on where else, but Reddit.
The tennis phenom posted the announcement in the form of a poem with a cartoon photo of the proposal just above.
You can read the proposal conversation below and the cartoon image is our lead photo.
Serena Williams and Alexis Ohanian Engagement Conversation on Reddit