Essence Editor Susan Taylor Offers Pearls of Wisdom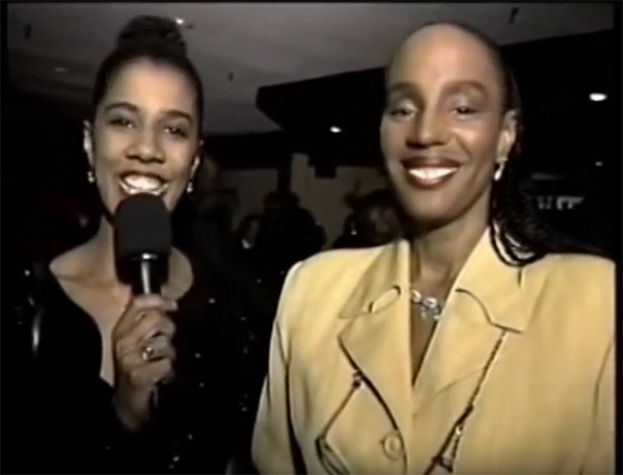 Photo Credit: What's The 411 Networks
Susan Taylor, Executive Editor of Essence magazine (right), talking with What's The 411 co-host Amelia Moore
VIDEO: Susan L. Taylor, Essence Magazine, Executive Editor speaks on preparing for greatness
Susan L. Taylor, Essence Magazine, Executive Editor spoke with What's The 411's co-host Amelia Moore about how to continue to elevate ourselves to greatness, as well as, characteristics needed for entrepreneurship.
Some of the keys that Ms. Taylor pointed to include the importance of having faith in ourselves, knowing our history, strengths, and know that the spirit within us is human and divine.
"Every day we take what I call quiet time and press away from the world and get still and get in touch with the spirit within us, Taylor advised. "Whether we call that spirit Allah, God, Jehovah, Yahweh, Beauty, Divine Order, whatever it is, know that you're more than you seem, you're human and divine and we need to be in touch with that divinity. With that divinity, with divine awareness, there's nothing you can't do."
"Very, very true," Moore responded.
So what advice would Susan Taylor give to entrepreneurs?
First, you have to have a vision. God gives us an inexhaustible supply of creative ideas. You need to know that successful people write the good ideas down, think about them critically, and put them to good use. The not so good ideas, they put them aside. Whatever is not your strong suit, you should take a class. For example, if you're not good in finance then take a class so you will better understand the principles of good recordkeeping.
"So often people want to be in business, but they don't want to do the work," Ms. Taylor stated.
"We need to prepare ourselves for business and we need to support each other," she added.