Industry Insider Kelly Jackson Blending Entertainment and Health and Wellness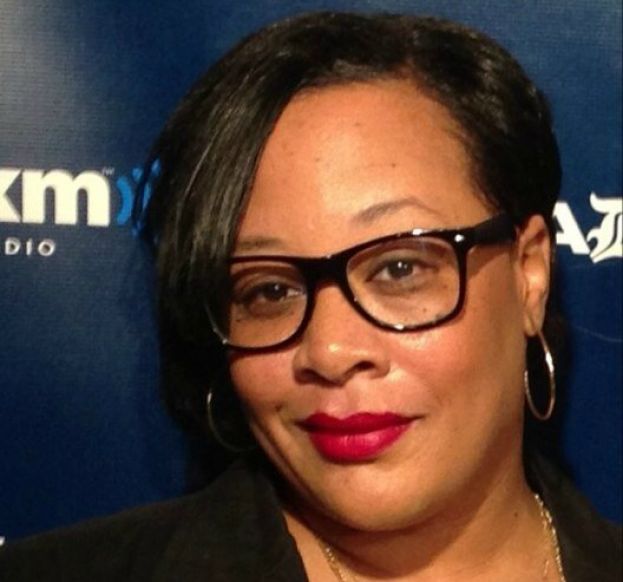 Kelly L. Jackson, Talent Manager and Show Producer, Sway in the Morning, on Sirius/XM Radio
Kelly Jackson has leveraged her experiences to be in the room with some the biggest names in the entertainment and health industries
Entertainment industry insider, Kelly L. Jackson, has worked for a number of entertainment companies. Currently, Kelly Jackson is Talent Manager and Show Producer for the Sirius/XM radio show, Sway in the Morning, and a partner in OverDeliver Entertainment, a new venture with radio show host, news producer, and journalist, Sway Calloway.
Not one to be boxed into one aspect of entertainment, Kelly and Sway created OverDeliver Entertainment to engage in entertainment projects outside of the radio show including becoming executive producers of a short film, The Cycle.
Originally from Flint, Michigan, and a graduate of the HBCU, Jackson State University (Mississippi), Kelly Jackson talks to What's The 411's Courtney Rashon about a wide range of subjects related to entertainment, music, and health. More specifically, Kelly shares some of her biggest moments working on the Sirius/XM radio show Sway in the Morning, including the oft-talked about experience with entertainment and fashion mogul Kanye West.
In the five years producing Sway in the Morning, one could imagine that there was never a dull moment and every day is clearly a different day with new energy and surprises. Each for their own reasons, two interviews stand out for Kelly: Fabolous and Boy George. She also likes Big Freedia. Additionally, Kelly is beaming with excitement knowing that R&B legend Gladys Knight is scheduled to come on the show.
Kelly Jackson's interests go deeper than entertainment. She also does a weekly health segment on the Sway in the Morning show and her guests have included Dr. Ian Smith; Jillian Michaels; Rob Hill Sr.; and President Obama's Senior Advisor, Valerie Jarrett. Kelly is also amped that the U.S. Surgeon General is going to call into her health show.
So, who are Kelly's favorite people that call into the show and what gives her the chills?
If you guessed her audience members that call into her show are her favorite people, you're right. The fact that people who like hip hop music are connecting and are talking about their health gives her the chills. The fact that they are calling into her health show because they are interested in learning about and managing hypertension, diabetes, epilepsy, depression, etc., is a gratifying experience.
One piece of advice from Industry Insider Kelly Jackson is "never stop learning".