Dashaun Wesley Taking Vogue To New Heights
By Christine Nieves
If you were a fan of America's Best Dance Crew (ABDC) then you might recognize dancer Dashaun Wesley. He was part of the dance crew "Vogue Evolution" on Season 4. They were a breath of fresh air to the competition reintroducing audiences to vogue, a dance style not really seen in mainstream media since Madonna's vogue video, and the 1990 documentary, Paris is Burning. Although they didn't win the competition Dashaun saw an opportunity for something more on the horizon.
"After the show, I noticed how accepting people were of the style and I knew there was an opportunity there. It took a few steps in order to create that and when I did I was able to start teaching, traveling, doing behind the scenes shows, dance events and even doing fashion week events around NYC."
Introduced to voguing at the age of fourteen, Dashaun was hooked immediately.
"My friend and I were in the village one day and we saw people voguing. I was so visually attracted to it so I just had to try it. I went there the next day and the following day to learn as much as I could."
From there he started competing in New York's underground ballroom scene. The ballroom scene is a social subculture of the LGBT community. People compete for trophies and prizes at events known as balls. Those who compete, dance and vogue, while others compete in various genres of drag often trying to pass as a specific gender and social class.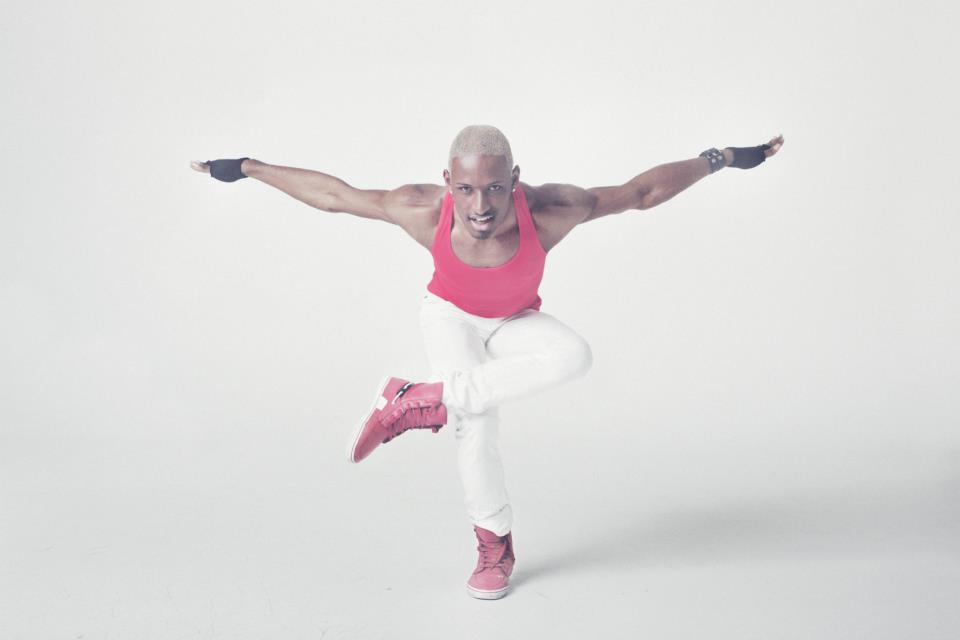 Deshaun Wesley
Not only has voguing given Dashaun the opportunity to be on television, but he has also been able to travel.
"I'm traveling once or twice a month. I never thought that doing vogue would have me traveling and teaching in places like Russia, Finland, Sweden, (and) Germany. I'm seeing different parts of the world I never thought I would see just by doing something I thought was just a hobby."
Voguing has also allowed Dashaun to work with A-list stars such as Fergie.
"Back in 2011, Fergie needed voguers for a benefit concert for the Robin Hood Foundation. We didn't get a chance to perform because of a thunderstorm. However, she remembered me and a couple of other voguers and called us to go perform at the Life Ball. The Life Ball is the largest HIV/AIDS benefit in the world held in Austria. A week after that I got called to do Fergie's upcoming music video."
The music video premiered early this month, you can watch it here:
Although Dashaun is making vogue more visible, there is more he would like to accomplish.
"I meet a lot of people who don't know anything about voguing so when they see it they want to learn more. I want to take this style to a place it hasn't been before. I want to take it to Broadway, to sitcoms, movies, even commercials. Take away the stigma around vogue that it's just a gay dance style, it isn't just a gay dance style it's for everyone."
As for what else Dashaun has in store, a series of YouTube videos may be in the works.
"Right now I'm working on this idea I had to do a series. It's hopefully going to be called, Teach Me How to Vogue. I'll take random people and do a dance number with them. I want to hopefully get it to a place where I can teach celebrities that you would never expect."
If you're interested in taking classes or learning more about Dashaun you can visit his website: http://www.dashaunwesley.com/ and Facebook page: https://www.facebook.com/VogueOfArt
Latest from Christine Nieves