The Network Journal Celebrates its 25 Influential Black Women of 2014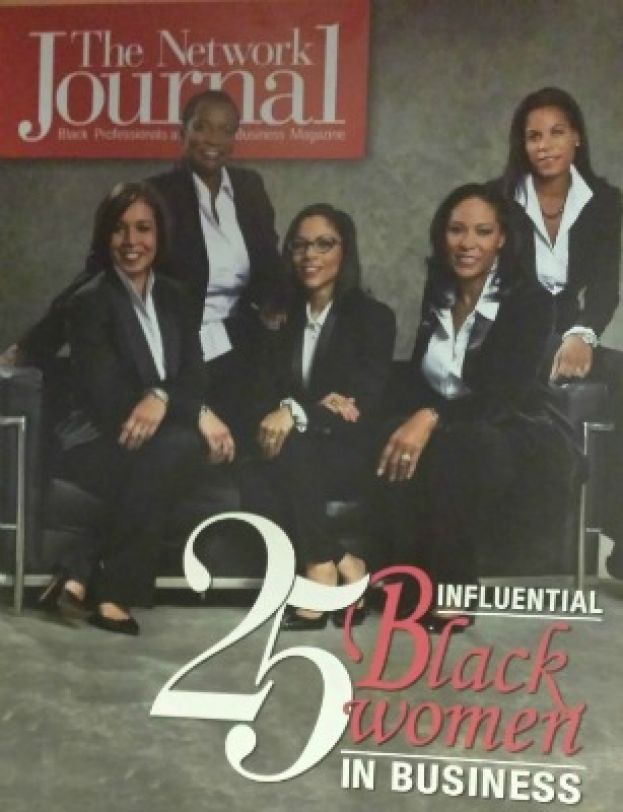 Photo Credit: The Network Journal
Program cover of The Network Journal's 25 Most Influential Black Women in Business Awards Luncheon
The Network Journal (TNJ), an award-winning business publication, has done it again. Somehow it has identified the most influential black women executives and narrowed the field to a top 25
As a quarterly magazine, TNJ speaks to a predominantly African American audience of almost 100,000 subscribers per issue and over their 20+ year history have chronicled the growth of black-owned businesses large and small and the continued advancement of African-American professionals throughout corporate America.
The 16th Annual installment took place during a luncheon at the famed Marriott Marquis Hotel in Times Square, NYC and as always, the lineup of honorees and VIP invitees did not disappoint. To get the broadest feeling of why this tradition is so important What's The 411 spoke to the celebrity host for the event, one of the rising corporate executive awardees, and a long-time corporate sponsor of the publication and the luncheon.
The Mistress of Ceremonies was Michelle Miller, CBS News Correspondent, and wife of National Urban League President, Marc Morial. We caught up with Ms. Miller, a graduate of Howard University, just before she took the podium and asked her why it is so important to honor these leaders?
"Women are the backbone of this nation, certainly here in NYC we run everything from Fortune 500 insurance companies like Lori Dickerson Fouche (CEO Prudential Group Insurance), to leaders in marketing and communications in the non-profit world, like Rhonda Spears-Bell (SVP National Urban League), so you have such a range of women who are on the up and up, who continue to lead these extraordinary lives and what's so interesting about them, I know them from being mommies, so it's really wonderful to see the life balance that is going on here and being honored."
Honoree Traci Otey Blunt is the SVP Corporate Communications & Public Affairs for RLJ Companies, namesake of Robert L. Johnson, founder of BET Networks.
Mrs. Blunt, a Tennessee State alumna, expressed her gratitude in this statement, "I am absolutely excited and it is an honor to be recognized among 24 additional influential women, we range from I do corporate communications, to the small business owners, to financial services, to those in the military, so it is a true honor."
One of the many corporate sponsors is a longtime supporter, MACY's and its Project Manager & Community Relations Liaison for the Senior Vice President of External Affairs, Ty Stone-Adams, who received her degree from Southern University, explained why partnering with TNJ is so vital.
"Of course I am a woman of color and a lot of times women of color who are in very high-powered positions, don't get the recognition and the accolades they deserve, they work very very hard, in fact, they work harder than the average person, so it's very important and that's why we're very very proud to be a sponsor again for this wonderful event."
For a complete list of The Network Journal's 25 Influential Black Women of 2014, visit www.tnj.com.