Ask Angelo a New Book from Music Industry Insider, Angelo Ellerbee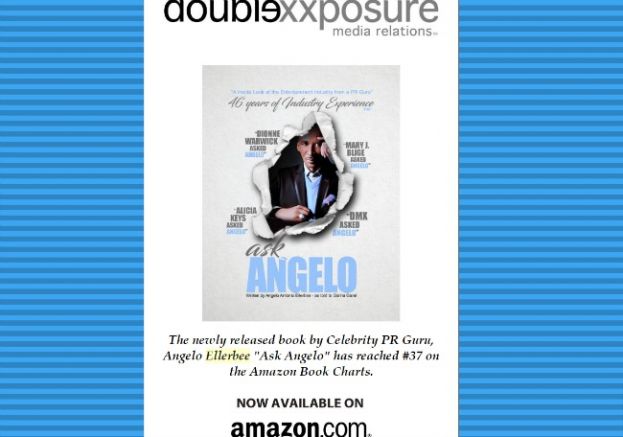 Photo Credit: Double XXPosure
Entertainment industry insider and celebrity PR guru, Angelo Ellerbee, releases his new book, Ask Angelo
Music industry insider and celebrity PR guru, Angelo Ellerbee, pens a new book, Ask Angelo
Angelo Ellerbee, a music industry and celebrity publicist extraordinaire, sat down with What's The 411TV hosts Kizzy Cox and Onika McLean to talk about his new book, Ask Angelo.
Ellerbee, a 46-year entertainment industry veteran, has worked with a bevy of A-list and well-known entertainers and celebrities from Michael Jackson to Whitney Houston to Alicia Keys to Mary J. Blige to Dionne Warwick to DMX to James Mtume, and more.
In the book, Ask Angelo, Ellerbee weaves humorously crafted advice to both industry climbers and veterans alike. Through Q&A and intimate war stories (with peeks at some of his most colorful clients and adventures), he delivers an honest glimpse inside the entertainment industry... then and now.
A music industry insider, Angelo Ellerbee earned the moniker The Henry Higgins of Hip Hop while navigating the tough rap genre throughout the 80s-90s and beyond. Taking a page out of Berry Gordy's playbook, Ellerbee has helped many artists and non-entertainment industry professionals resurrect their careers and reinvent their images.
We recommend this book, Ask Angelo, to anyone seeking to start a business and for anyone in or thinking about embarking on a career in the entertainment industry.