Throwback: Lisa Nicole Carson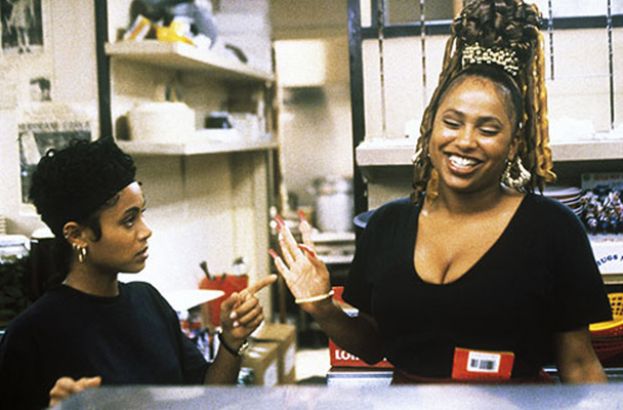 Photo courtesy of Gramercy Pictures/MGM
Lisa Nicole Carson (r) talking with actress Jada Pinkett in the film, Jason's Lyric
WATCH VIDEO: Lisa Nicole Carson has a small, but memorable role in the movie, Jason's Lyric and we have the inside scoop.
Long before actress Lisa Nicole Carson became widely known for her role as Renee Raddick on Fox's Ally McBeal, she developed a cult following from her role as Marty in the film, Jason's Lyric.
In this video, What's The 411 correspondent, Roceania gets an in-depth description of Lisa Nicole Carson's character in Jason's Lyric, as well as, the fashion flavor and culture in Houston, Texas in the early 1990s.
Jason's Lyric's ensemble cast includes Allen Payne, Jada Pinkett, Bokeem Woodbine, Anthony 'Treach' Criss, Eddie Griffin, Forest Whitaker, and Suzzanne Douglas.
Circa 1994