Throwback Interview: Suzzanne Douglas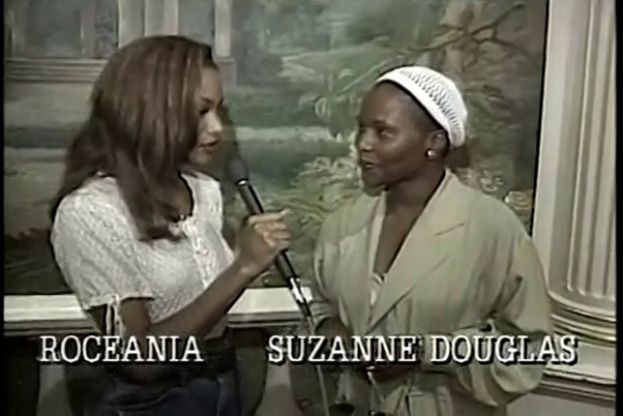 Photo Credit: What's The 411 Networks
What's The 411 host Roceania Williams interviews actress Suzzanne Douglas for her role as Gloria in the film, Jason's Lyric.
WATCH VIDEO: Actress Suzzanne Douglas talks about her role as a mother of African-American children in a low-income urban environment in the 1990s
What's The 411 co-host Roceania interviews actress Suzanne Douglas for her role in the movie, Jason's Lyric, which also stars Allen Payne, Jada Pinkett, Bokeem Woodbine, Anthony "Treach" Criss, Eddie Griffin, and Forest Whitaker, was written by Bobby Smith, Jr., and directed by Doug McHenry.
Ms. Douglas gives one of the most passionate and powerful responses regarding the state of urban youth and families in 1990s America. In the film, her character recognizes that she has lost one son to the streets and she plans to do whatever she can to save her second child. Although Ms. Douglas is not a mother, she is clear that we should never give up on our children.
Brian McKnight contributed to the movie's soundtrack.
Circa 1994.