June Bride Beauty Checklist to Look and Feel Your Best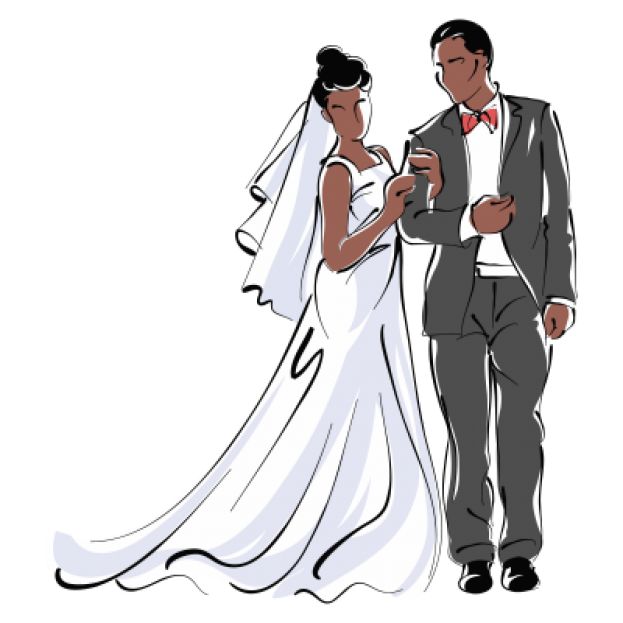 A summer wedding
Hair and Skin Beauty Tips for a June Wedding
The thought of who you would share the rest of your life with has crossed your mind, maybe once or twice since you were a little girl. Now, that you're engaged to be married, so many thoughts about your wedding day are running through your head. Most importantly the dress has been redesigned several times in your head. Regardless of all your depictions and admirations, you have to pick a date!
The date of your wedding sets the tone no matter where your holy sacrament takes place. Whether you wedlock in a courthouse or on a beach you have to plan towards the season. Planning a June wedding takes consideration of the weather, location, and much more! Consider some beauty tips to assist in glamorizing you for your June wedding.
The sun will come out in June, bet your bottom dollar that in June there'll be sun!
So, avoid becoming bridezilla during your summer wedding by using these beauty tips to guide you.
Your Wedding Dress for a June and Summer Wedding
Before you say yes to the dress make sure it's appropriate for June weather. You don't want to end up a bridezilla because you're sweating profusely. When you're looking for your perfect June wedding dress, make sure you don't overlook these beauty tips:
• Chose a dress that lets your skin breath (backless dress, V-neck dress, high-low dress, or halter dress)
• Look for the go-to material for June wedding dresses: silk, chiffon, or lace fabrics bring an elegant and light feeling to the dress
• Refer to your favorite designer's bridal collection for ideas. Vera Wang's Spring 2015 bridal collection, exudes a mysterious, edgy yet elegant look. Intricate lace fabrics could make for a fashion-forward yet comfortable bride.
• Use an invisible deodorant to avoid residue build up (According to itsgr9.com, which provides top 10 lists of things, facts, people and products reviews), Dove Sensitive Skin is one of the most popular deodorants in 2015
• Remove unwanted hair(wax, razor, laser) to avoid excess sweating
Your Hair for June and Summer Weddings
Summer is a time when you are most likely to take advantage of the weather when selecting a location for your wedding and reception. Whether your nuptials will be on a beach, poolside, in a garden, reception hall or a church wedding, your hair will need to fit the environment.
Out of your face hair-dos tend to work best in summer to avoid frizzy or wind-blown hair. Use hair accessories to spice up your look, but don't go overboard. If there's a lot going on with your dress, use a dainty headpiece. It's unreasonable to think your hair won't change when you sweat so avoid styling the hair with bangs during the summer. A curly style is more reasonable because it can blend better with untidy hair. Use humidity control products on the front of your hair to keep a neat look.
Some great summer hairstyles include: Mid-high/ low buns, low ponytails, slicked straight back, or fishtail braid
Your Skin Treatments
Regardless of the season, when it comes to makeup, your skin is like a canvas and it should be as smooth and clear to avoid flaky make up. If you are having skin problems, see a dermatologist to work on clearing your skin rather than trying to cover it up. It takes more coverage to hide bumps and acne scars than on smooth skin. And, more makeup coverage shouldn't be your number one goal.
Summer is definitely the time to ditch the heavy makeup. Heavy makeup during a June or summer wedding can be a potential disaster because it may sweat right off. Let's not forget to mention the happy tears, nervous sweats, and the family smooches.
Lastly, remember to prep your skin before applying makeup. Prepping will help your makeup look better and you feel better.
Skin Care Products for Night and Day
I have oily skin, so when I'm not making my own home remedies for my skin I first wash my face with Neutrogena Oil Free Acne Wash. Next, I exfoliate with ST Ives Green Tea Scrub (blackhead clearing or blemish control), then I moisturize with African Shea butter and apply Ambi Fade Cream to my dark spots.
Natural Approach to Skin Care
A skincare regimen especially for oily or acne-prone skin is to wash with Nubian Heritage Lemongrass and Tea Tree Bar Soap, exfoliate the face and body with (brown sugar, honey, olive oil), apply blemish control mask (lemon, honey), moisturize with African Shea butter.
Your Teeth Need Attention for your Wedding Day, Too
Maintain the pearly whites because you don't want to look back at your wedding album to see teeth yellow as the sun. Hey, it happens. See your dentist for a teeth whitening treatment. You can use DYI (do-it-yourself) treatments to brighten your teeth at home and save money.
To help your teeth brightening process faster, stay away from substances that stain teeth such as nicotine and coffee. Maintain oral hygiene to prevent plaque build up, cavities, gum disease, and bad breath; all things you want to especially avoid on your wedding day.
Natural Approach to Teeth Whitening for your Wedding Day
A strawberry and baking- soda mixture can be used t brighten the surface of your teeth. You shouldn't use this treatment excessively because too much of the malic acid from the strawberries can soften the enamel. Too much of anything is bad! The mixture doesn't fully penetrate the teeth to remove stains. It helps whiten the surface of your teeth by removing the plaque and it's great for a quick brightening.
According to the Center for Disease Control and Prevention, 35% of the teeth aren't cleaned when you skip flossing. So make sure to brush and floss and you'll be picture perfect for your wedding.