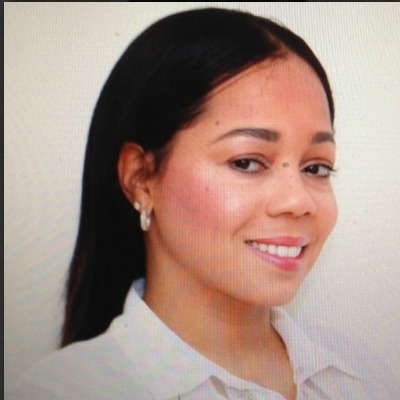 Celebrity makeup artist Courtney Rashon is synonymous with all things creative. Known for her ability to transform the ordinary into something breathtaking, her abilities always exceed the expectations. Not only does she possess the skills needed for everyday glamour makeup, she also is a special effects artist as well.
Her career in makeup began while employed in the fashion industry as an assistant. Realizing her love for cosmetics, she began to explore the possibilities of becoming a makeup artist. Providing makeup and men's grooming for Ecko Unlimited Company ads is where she got her first break.
She attended Cosmetology school in New York and received her certifications in Fashion/ Glamour, Character Sciences and Special Effects makeups.
Shortly afterwards, she began working with a variety of artists, directors, industry personalities and tastemakers, delivering makeup looks for music videos and special events. In 2010, Courtney Rashon Industries, LLC was born. Her company consists of a full-service beauty entity that provides glamour/beauty and visual effects makeup application, men's grooming, imaging and mentoring for aspiring makeup artists.
Since the birth of her company, she has produced makeup for artists such as Timbaland, Sebastian and Petey Pablo, reality television personalities, Natalie Nunn, of the Bad Girls Club, Exotic from For the Love of Ray J and director Paul Coy Allen of R&B Divas, just to name a few. Also, she has been the key makeup artist for commercials, short films and the social movement documentary From Fatherless to Fatherhood which aired on OWN and Aspire networks. She has also given demonstrations at Robert Fiance Beauty Schools on specialty makeup subjects including bridal makeup and television and film makeup applications.
As a writer for three online publications, she displays her versatility by writing about an assortment of beauty topics specific for each type of consumer. At Labels Mag.com, where she is the beauty editor, she discusses high-end merchandise and alluring products for consumers that indulge in luxury and opulence. Her column at Shive magazine.com is a forum that reviews cosmetics and glamour tips as it relates to the hip-hop culture. On Examiner.com, she covers cosmetic products for the everyday customer. Her articles are informative and entertaining while keeping you in the loop on the latest runway beauty trends, topics, new products, makeup tutorials and what's current for each season in the world of cosmetics. She is also an honoree of the NV Magazine Movers&Shakers Award for 2015 celebrating urban professionals and entrepreneurs.
Currently, she is penning an instructional beauty book on how to achieve your best looks for every occasion. The publication is due to be released in early 2016 published by Cosby Media Productions and a developing #prettygirlgangcosmetics, which is a petite cosmetic line. Also, she is a co-host on the weekly entertainment and lifestyle television show, What's The 411, as well as a contributing writer for WhatsThe411TV.com
For more information:
Google.com/Courtney Rashon
Twitter: Courtney Rashon
Instagram: Courtney_Rashon
Facebook: Courtney Rashon
www.courtneyrashon.com