2015 NBA All-Star Game: West Wins 163-158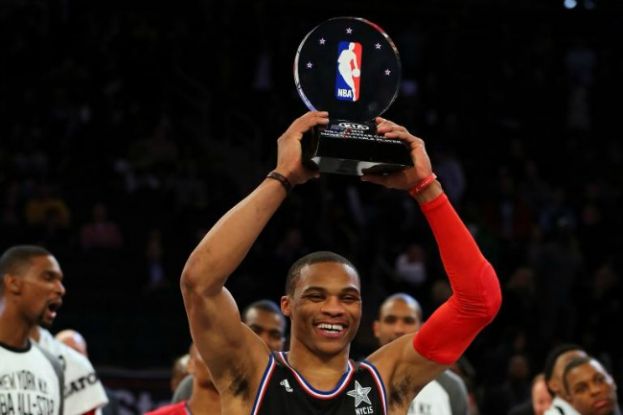 Oklahoma City Thunder guard Russell Westbook holding 2015 NBA All-Star Game MVP trophy
Russell Westbrook, an Unsuspecting NBA All-Star Game MVP Winner
The 2015 All-Star game is now a page in the history books of the NBA's All-Star weekend, and this year in New York City, there were many story-lines to follow regarding this year's exhibition game.
First, similar to last year's NFL Super Bowl, there was much chatter about getting around for NBA All-Star activities split between two boroughs within New York City in the winter.
The 2015 NBA All-Star logo with its New York City Transit symbolism helped to quell any transportation concerns.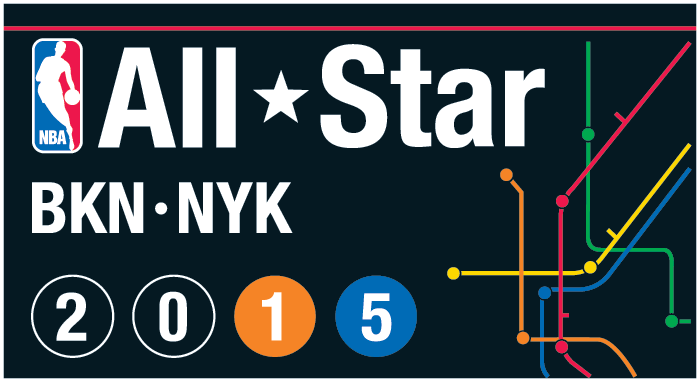 There were your first-time All-Stars in Klay Thompson (Golden State Warriors), Jimmy Butler (Chicago Bulls), Kyle Korver (Atlanta Hawks), DeMarcus Cousins (Sacramento Kings) and Jeff Teague (Hawks).
There was the Atlanta Hawks featuring four All-Stars representing the east in Teague, Korver, Paul Millsap and Al Horford.
Then all the injuries to the first selections of Kobe Bryant, Anthony Davis, Blake Griffin and Dwyane Wade, replaced by Cousins, Dirk Nowitzki, Damian Lillard and Korver, respectively.
And Thompson joining his teammate, Stephen Curry as the Splash Brothers made their first joint appearance in an All-Star game.
Of course, you can't have an elite selection without complaints about the selection process.
Many believed that Cousins should have been an All-Star, to begin with instead of Spurs Tim Duncan.
Others thought that either Lillard should have made the roster over the likes of Clippers Chris Paul.
And, you could make the case that Oklahoma City's Russell Westbrook and Kevin Durant did not deserve to make the NBA All-Star game final cut due to the amount of games that both players missed, prior to February, compared to other guards in the West.
However, if there was any inclination that Westbrook should not have made this year's team, on Sunday, Westbrook alleviated that thought.
In an exhibition game designed for highlights and zero defense, Westbrook took advantage and carved up the Eastern All-Stars for 41 points in 25 minutes, further distancing himself as the best point guard on the floor, as the West won, in a high-scoring affair, 163-158.
On Sunday, Westbrook was goal oriented, not even Lebron James could have outperformed Westbrook.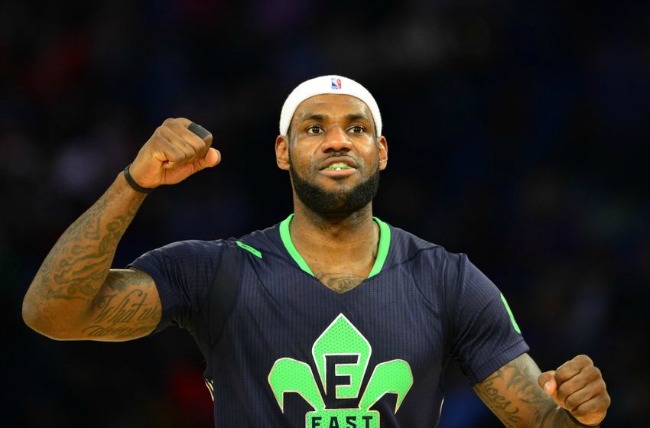 Cleveland Cavaliers forward, Lebron James at the 2015 NBA All-Star game
In case you're wondering, Lebron James scored 30 and James Harden scored 29.
Even Korver shut down his critics chipping in 19 points, shooting 7-12 from three-point range.
Westbrook showed the entire arsenal with easy dunks, steals, five three's and just the mentality of not taking no for an answer, even in an exhibition game of no meaning towards the regular season and playoff seeding.
And who thought the players didn't care about the All-Star game?
An MVP award is the only attainable honor offered to the player who provided the best performance and Westbrook took his first All-Star game MVP award back to OKC, like Durant who won his first in 2012.
Sooner or later, we have to start recognizing that Westbrook, might not just be better than Durant, but could be the best player in the league.
I know Lebron still plays in this league, but fact is fact and there is no defense structured to defend what Westbrook is capable of doing on a game-by-game basis, and that's why you can consider Westbrook for that distinction.
Like NCAA's famed basketball sportscaster, Dick Vitale says, "He's a PTP BABY!!", and Westbrook is every bit of a prime-time-player.
He brings it every night.
And, he doesn't just only score, but finds his teammates for an impressive 8.1 assists per game, 6.8 rebounds and 2 steals.
Basically what I'm saying is, if Durant isn't playing, there is a very good reason why you should still watch the Thunder play.
The reason is; there's another NBA All-Star Game MVP on that roster, effective February 15, 2015.